I N C I N E M A S . . .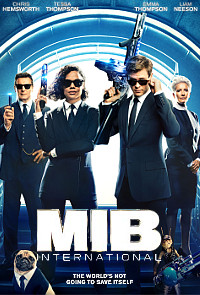 MEN IN BLACK: INTERNATIONAL


WE THE ANIMALS


A SEASON IN FRANCE (Fr)
THE HUMMINGBIRD PROJECT: Jesse Eisenberg
SOMETIMES ALWAYS NEVER: Bill Nighy
WILD HONEY PIE: Jemima Kirke
PROPHECY: Peter Howson
BALLOON: Friedrich Mucke
FIVE SEASONS: gardener doc
ROMEO & JULIET - ROYAL OPERA HOUSE: event cinema
CIRQUE DE SOLEIL - KURIOS: event cinema

DARK PHOENIX


LATE NIGHT


GLORIA BELL


PAPI CHULO


LAST SUMMER


HALSTON
DIRTY GOD: Vicky Knight
WRONG NO 2: Javed Sheikh
EATING ANIMALS: dietary doc
LIAM GALLAGHER - AS IT WAS: musician doc
TAKE THAT - GREATEST HITS LIVE: event cinema
TELETUBBIES SONGTIME AT THE CINEMA: event cinema
TAMING OF THE SHREW - RSC: event cinema

GODZILLA: KING OF THE MONSTERS


BOOKSMART


SUPPORT THE GIRLS


THUNDER ROAD
A VIGILANTE: Olivia Wilde
RORY'S WAY: Brian Cox
I LOVE MY MUM: Kierston Wareing
IN SAFE HANDS: Gilles Lellouche
FREEDOM FIELDS: Libyan soccer doc
INQUIRING NUNS: Sister Marie Arne doc

ALADDIN


ROCKETMAN


THE SECRET LIFE OF PETS 2


MEMOIR OF WAR (Fr)


XY CHELSEA
TOO LATE TO DIE YOUNG: Demian Hernandez
INDIA'S MOST WANTED: Arjun Kapoor
MUKLAWA: Sonam Bajwa
JOHN McENROE - IN THE REALM OF PERFECTION: tennis icon doc
ASBURY PARK - RIOTS, REDEMPTION ROCK & ROLL: event cinema
---
A T H O M E . . .

A PRIVATE WAR


HOW TO TRAIN YOUR DRAGON: THE HIDDEN WORLD


GREEN BOOK


ALL IS TRUE


THREE IDENTICAL STRANGERS


INSTANT FAMILY

STAN & OLLIE


THE LEGO MOVIE 2: THE SECOND ONE


CAN YOU EVER FORGIVE ME


VICE

SAUVAGE (Fr)


MIRAI (Jpn)


DESTROYER


BURNING (Kor)

AT ETERNITY'S GATE


BEAUTIFUL BOY


GLASS


MARY QUEEN OF SCOTS


THE UPSIDE


THE FRONT RUNNER
I N C I N E M A S . . .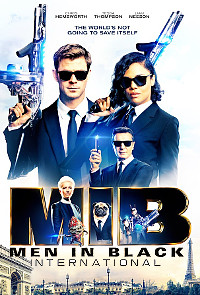 MEN IN BLACK: INTERNATIONAL


BEING FRANK


DEEP MURDER
SHAFT: Samuel L Jackson
THE DEAD DON'T DIE: Bill Murray
AMERICAN WOMAN: Christina Hendricks
IN THE AISLES: Sandra Huller
5B: Aids ward doc

THE SECRET LIFE OF PETS 2


DARK PHOENIX


LATE NIGHT


XY CHELSEA


THE LAVENDER SCARE


THIS ONE'S FOR THE LADIES
HALLOWED GROUND: Miles Doleac
THE LAST BLACK MAN IN SAN FRANCISCO: Jimmie Fails
CHASING THE DRAGON II - WILD WILD BUNCH: Tony Ka Fai Leung
BHARAT: Salman Khan
RIFFTRAX LIVE - STAR RAIDERS: event cinema

ROCKETMAN


GODZILLA: KING OF THE MONSTERS


LEAVING HOME, COMING HOME: Robert Frank doc

ALADDIN


BOOKSMART


BRIGHTBURN


FUNNY STORY


DIAMANTINO (Por)


HALSTON
THE TOMORROW MAN: John Lithgow
INDIA'S MOST WANTED: Arjun Kapoor
THE PROPOSAL: artist archive doc
ECHO IN THE CANYON: roots music doc

JOHN WICK CHAPTER 3: PARABELLUM


ALL CREATURES HERE BELOW
A DOG'S JOURNEY: Dennis Quaid
TRIAL BY FIRE: Laura Dern
EXTRACURRICULAR ACTIVITIES: Ellie Bamber
THE SOUVENIR: Honor Swinton Byrne
THE SUN IS ALSO A STAR: Yara Shahidi
ANIARA: Emelie Jonsson
MEANEST MAN IN TEXAS: Mateus Ward
THE WANDERING SOAP OPERA: Patricia Rivadeneira
THE THIRD WIFE: Long Le Vu
---
A T H O M E . . .

CAPTAIN MARVEL


JT LEROY


GLORIA BELL
* THE MAN WHO KILLED DON QUIXOTE


ALWAYS BE MY MAYBE


KNIFE + HEART


MURDER MYSTERY

CLIMAX (Fr)


GRETA


LAST SUMMER


AFTER THE SCREAMING STOPS

HOW TO TRAIN YOUR DRAGON: THE HIDDEN WORLD


LET THE SUNSHINE IN


SORRY ANGEL


ICEMAN


ISN'T IT ROMANTIC

FIGHTING WITH MY FAMILY


APOLLO 11


BIRDS OF PASSAGE (Col)


THE SKIN OF THE TEETH


COLD PURSUIT


WINE COUNTRY

THE LEGO MOVIE 2: THE SECOND PART


EVERYBODY KNOWS


MY SCIENTOLOGY MOVIE


JUST SAY GOODBYE
---
© 2019 by Rich Cline, Shadows on the Wall
HOME | REVIEWS | NEWS | FESTIVAL | AWARDS | Q&A | ABOUT | TALKBACK