24 Sep: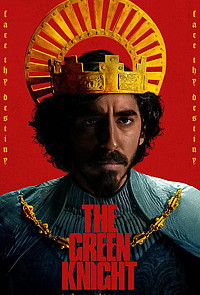 THE GREEN KNIGHT


SWEETHEART


THE SHOW

THE MAN WHO SOLD HIS SKIN (Tun)


NEW QUEER VISIONS: PARENTAL GUIDANCE (shorts)

---
1 Oct:

FRESHMAN YEAR


PERCY VS GOLIATH

---
65th London Film Festival:
6-17.Oct.21
---
8 Oct:


KNOCKING
15 Oct:


THE BLAZING WORLD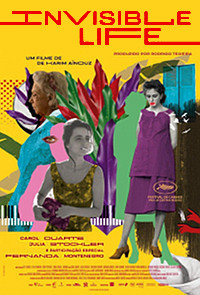 INVISIBLE LIFE (Br)


NEVER GONNA SNOW AGAIN (Pol)
22 Oct:



DUNE: PART ONE*


THE SHOW
15 Nov:


KNOCKING


NATURAL LIGHT (Hun)

---
Delayed tbc:


CICADA


THE DUKE


P.S. BURN THIS LETTER PLEASE


RURANGI


SUBLET


SWEETIE, YOU WON'T BELIEVE IT (Kaz)


WHEN THE SCREAMING STARTS


WRATH OF MAN

* reviews under embargo
---
C O M I N G U P . . .
• GAIA. SURGE. THE MANY SAINTS OF NEWARK. 7 DAYS. COMPARTMENT NO 6. FLEE. PARIS 13TH DISTRICT. THE ELECTRICAL LIFE OF LOUIS WAIN. BAD LUCK BANGING OR LOONY PORN. PLAYGROUND. SHEPHERD. NO TIME TO DIE. THE CARNIVAL. GETTING AWAY WITH MURDER(S). TINA. FIRST KISS.
• FrightFest. Outfest: FIRSTNESS. POTATO DREAMS OF AMERICA. Sundance London: FIRST DATE. HUMAN FACTORS. PLEASURE. Flare: COLORS OF TOBI. CURED. DRAMARAMA. FIREBIRD. THE GREENHOUSE. KISS ME BEFORE IT BLOWS UP. THE OBITUARY OF TUNDE JOHNSON. POPPY FIELD. LFF. Raindance.
• THE FRENCH DISPATCH. THE LAST DUEL. NO TIME TO DIE.

---
N O U K R E L E A S E D A T E . . .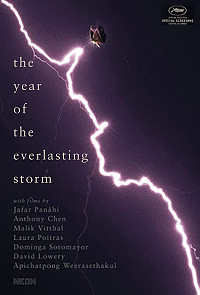 BLOOD ON HER NAME


CLIFF WALKERS (Chn)


HOMEWRECKER


JOE BELL


JOHN AND THE HOLE


JUMP, DARLING


MAINSTREAM


MONDAY


NINE DAYS


THE RENTAL


SIBERIA (It)


THE STAND IN


TOGETHER TOGETHER


TOMMASO


THE YEAR OF THE EVERLASTING STORM


---
See also:
SHADOWS FILM FEST
NOTE: Cinemas are open, but release dates are still in flux, testing our patience.
We'll keep covering both theatrical and streaming releases...
NO TIME TO DIE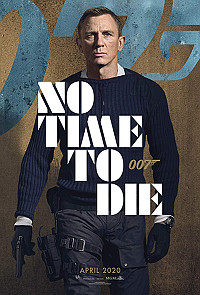 dir Cary Fukunaga; with Daniel Craig, Lea Seydoux, Rami Malek, Christoph Waltz, Ralph Fiennes, Naomie Harris, Ben Whishaw, Jeffrey Wright, Ana de Armas, Lashana Lynch, Billy Magnussen 20/UK
release UK 30.Sep.21, US 8.Oct.21
Making a Bond movie seems to get more complicated year by year, and this one certainly went through some messy gyrations, including a false start with Danny Boyle and an 18-month pandemic delay. But Cary Fukunaga is a terrific filmmaker who should be able to bring something fresh to the franchise, and it will be interesting to see Craig reconnecting with figures from his previous 007 adventures. It's not only about the action - the story needs to be clever and engaging, and the characters just a little bonkers.

THE FRENCH DISPATCH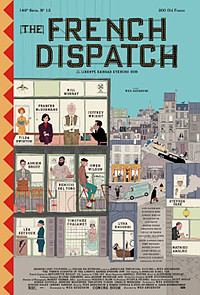 dir Wes Anderson; with Timothee Chalamet, Saoirse Ronan, Edward Norton, Elisabeth Moss, Bill Murray, Frances McDormand, Tilda Swinton, Lea Seydoux, Christoph Waltz, Benicio Del Toro, Adrien Brody, Willem Dafoe, Jeffrey Wright, Owen Wilson, Anjelica Huston, Jason Schwartzman, Bob Balaban 20/US
release US/UK 22.Oct.21
Wes Anderson assembles his starriest cast yet, which is saying something, for this collection of stories from a fictional magazine in a fictional French town. Anderson is terrific at weaving story strands together in a way that's entertaining, moving and often hilarious. And these actors are bound to have a lot of fun with the quirky characters he creates. And Anderson is great at making sure the audience has fun watching them.

DEAR EVAN HANSEN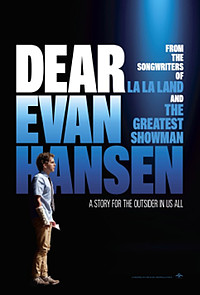 dir Stephen Chbosky; with Ben Platt, Kaitlyn Dever, Amandla Stenberg, Julianne Moore, Amy Adams, Nik Dodani, Colton Ryan, Danny Pino 21/US
release US 24.Sep.21, UK 22.Oct.21
I've never seen the stage musical - haven't managed to get a reasonably priced ticket, and the pandemic shut it down for more than 18 months. But I've heard great things about it, the songs are gorgeous, and I'm a big fan of Ben Platt, who should have no trouble playing a character he created even though he's no longer actually a teenager. There are also Julianne Moore and Amy Adams to contend with, so there's no way I'm missing this one.

ANTLERS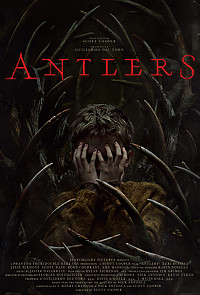 dir Scott Cooper; with Keri Russell, Jesse Plemons, Jeremy T Thomas, Graham Greene, Scott Haze, Rory Cochrane, Amy Madigan, Cody Davis 20/US
release US/UK 29.Oct.21
This looks like an intriguing shift in direction for writer-director Scott Cooper (Crazy Heart), dipping into creepy horror alongside producer Guillermo del Toro. The low-key cast adds even more interest, avoiding starry leads for actors who are much easier to identify with as things turn seriously creepy in a rural Oregon community. And of course del Toro's visual effects experience clearly comes in handy when the monsters appear.

ETERNALS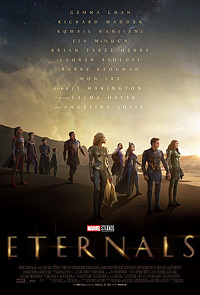 dir Chloe Zhao; with Salma Hayek, Angelina Jolie, Richard Madden, Gemma Chan, Kit Harington, Kumail Nanjiani, Brian Tyree Henry, Barry Keoghan 21/US
release US/UK 5.Nov.21
Or what Chloe Zhao did next. Actually, she shot this film before Nomadland hoovered up every award from its Venice premiere to the Oscars. So everyone will be watching this very closely: what does a highly acclaimed indie/arthouse filmmaker with a strong personal vision do with the Marvel Universe? The superbly eclectic cast is a great start. And while it's unlikely that she'll be allowed to resist their digitally overpowering nonsense, the hope is that she finds clever ways to channel it into something meaningful for a change.

HOUSE OF GUCCI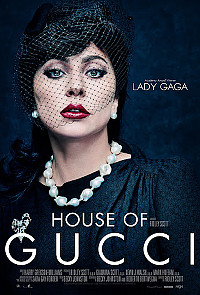 dir Ridley Scott; with Adam Driver, Lady Gaga, Al Pacino, Salma Hayek, Jared Leto, Jeremy Irons, Jack Husto, Camille Cottinn 21/Italy
release US/UK 24.Nov.21
This is a seriously high-powered production from Ridley Scott, with a rather staggering all-star cast and an outrageous crime story involving real-life rich and famous people. Of course the main question on everyone's lips is whether this will prove that A Star Is Born wasn't a one off: can Lady Gaga pull another first-rate performance out of the hat? The trailer is very promising on that front. And the film is bound to be achingly gorgeous too.

ENCANTO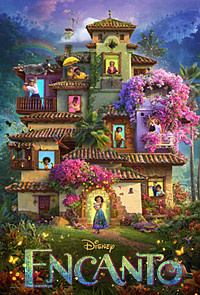 dir Jared Bush, Byron Howard; with Stephanie Beatriz, Diane Guerrero, Wilmer Valderrama, Rhenzy Feliz, Angie Cepeda, Carolina Gaitan, Jessica Darrow, Maria Cecilia Botero 21/US
release UK/US 24.Nov.21
With an eclectic cast and crew, this Disney animation seems to be deliberately attempting to break out of the usual formula. The story is set in Colombia, following a girl who's the only one in her family without some sort of impressive superpower. Latin rhythms infuse the film (songs are by the rather ubiquitous Lin-Manuel Miranda), as does an intriguing dose of magical realism. It also just looks like a lot of fun - so the fact that it's made by the Zootropolis directors is promising.

THE BATMAN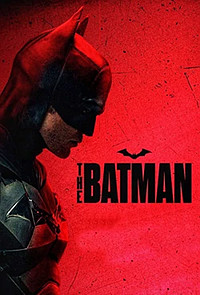 dir Matt Reeves; with Robert Pattinson, Jeffrey Wright, Zoe Kravitz, Colin Farrell, Paul Dano, Barry Keoghan, Andy Serkis, Peter Sarsgaard, John Turturro, Rupert Penry-Jones 21/US
release US/UK 4.Mar.22
Reeves has past form with refreshing a franchise (see Planet of the Apes), so it will be interesting to see what he does with this behemoth. It's looking like a smaller-style dramatic approach, even if it includes iconic figures like Catwoman, Penguin and Riddler (Kravitz, Farrell and Dano, respectively). Pattinson has been on a role lately, creating terrific characters in a range of movies, so let's hope he really goes for it here. Alas, the release has now been pushed back until spring 2022.

---
Also on my want-to-see list...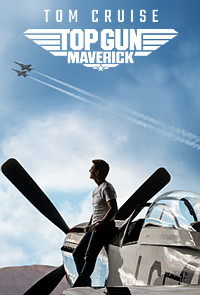 Autumn:
QUEENPINS

THE MANY SAINTS OF NEWARK

WORTH

THE ADDAMS FAMILY 2

BERGMAN ISLAND

THE GUILTY

HALLOWEEN KILLS

THE LAST DUEL

LAST NIGHT IN SOHO

NIGHT OF THE ANIMATED DEAD

THE PHANTOM OF THE OPEN

THE PROTEGE

RON'S GONE WRONG

GHOSTBUSTERS: AFTERLIFE

MOTHERING SUNDAY

ROBIN ROBIN

Winter:
JOURNAL FOR JORDAN

THE KING'S MAN

THE MATRIX RESURRECTIONS

NIGHTMARE ALLEY

PARALLEL MOTHERS

SPENCER

SPIDER-MAN: NO WAY HOME

WEST SIDE STORY

Spring:
TURNING RED

TOP GUN: MAVERICK

Summer:
MINIONS: THE RISE OF GRU