3 Apr: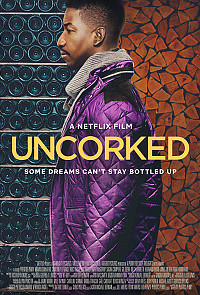 UNCORKED

STANDING UP, FALLING DOWN

THE OTHER LAMB

ALMOST LOVE
17 Apr:

EMA (Chl)


THE HOST


FROM ZERO TO I LOVE YOU


ROBERT THE BRUCE


MARTIN EDEN
24 Apr:


MOFFIE (SA)

---
May-Jul:

DEERSKIN (Fr)


RIALTO
* ROSE PLAYS JULIE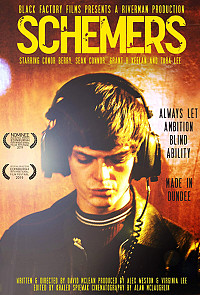 SCHEMERS


A WHITE, WHITE DAY (Ice)


FRANKIE

---
TBC:
* COUNTY LINES


DON'T LOOK DOWN (Fr)
* DREAM HORSE


KOKO-DI KOKO-DA (Swe)


LES MISERABLES (Fr)


MONSOON


REAL
* THE UNCERTAIN KINGDOM

---
C O M I N G U P . . .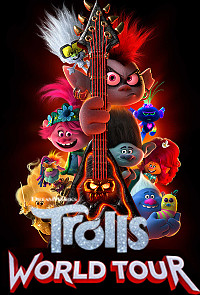 • COFFEE & KAREEM. RAVERS. DOGS DON'T WEAR PANTS. TAPE. LADY AND THE TRAMP. BUTT BOY. TROLLS WORLD TOUR. FOUR KIDS AND IT. GOLD DUST. ROOTWOOD. DEAD BY DAWN. SAME BOAT. DANGER CLOSE. THE BEAST. THE IRON MASK. GETAWAY. ABOMINABLE. FINDING THE WAY BACK. SEA FEVER. THE SHED. ENEMY LINES. THE DANISH BOYS. THE LATIN BOYS. THE ISRAELI BOYS. MAKING WAVES.
* NOMAD: IN THE FOOTSTEPS OF BRUCE CHATWIN. SILVANA.
* Flare. Raindance. LFF. FrightFest. Outfest. LIFF. Tribeca.
• A QUIET PLACE PART II. MULAN. BLACK WIDOW.

---
N O U K R E L E A S E D A T E . . .

AFTER CLASS


BABYTEETH


BAD EDUCATION


BEANPOLE (Rus)


BLOOD ON HER NAME


CLEMENCY


THE DEATH & LIFE OF JOHN F DONOVAN


GUNS AKIMBO


HAPPY BIRTHDAY (Fr)


I SEE YOU


INVISIBLE LIFE (Br)


KNIVES AND SKIN


THE LODGE


THE LONGEST NIGHT (Ec)


MARTIN EDEN (It)


MATTHIAS & MAXIME (Can)


ON A MAGICAL NIGHT (Fr)


THE PAINTED BIRD (Cz)


THIS IS NOT BERLIN (Mex)


TREMORS (Gua)

* films I've seen, reviews en route

---
See also:
SHADOWS FILM FEST
NOTE: With cinemas closed in US and UK due to covid-19,
I'll try to update this page as possible ... but release details will be iffy for quite a while.
During this season of isolation, I will turn my focus to streaming releases...
WENDY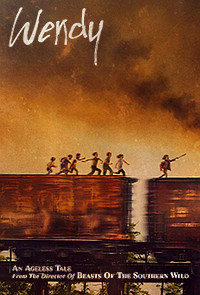 dir Benh Zeitlin; with Devin France, Yashwa Mack, Tommie Milazzo, Shay Walker, Stephanie Lynn Wilson 20/US
release US 28.Feb.20, UK n/a
This looks like an ambitious and very cool followup to Beasts of the Southern Wild for filmmaker Zeitlin. The trailer looks like a fresh take on the classic Peter Pan story, with an earthy, intriguingly realistic exploration of the theme of childhood imagination and independence. With hints of Lord of the Flies, it appears like it will be powerfully involving and perhaps also darkly moving. Oddly, it has vanished from the UK release schedule.

A QUIET PLACE PART II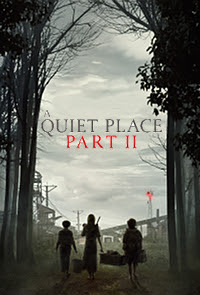 dir John Krasinski; with Emily Blunt, Noah Jupe, Millicent Simmonds, Cillian Murphy, Djimon Hounsou, Lauren-Ashley Cristiano, Wayne Duvall, Okieriete Onaodowan 20/US
release US/UK delayed
The first film was 2018's best break-out surprise, and it didn't scream out for a sequel, so let's hope Krasinski has found somewhere inventive to send these characters. Blunt, Jupe and Simmonds are so good that the idea of watching them do pretty much anything makes this a muse-see, and the trailer hints at some intriguing big twists, plus added Murphy and Hounsou. It's hard to imagine that this will be better than the original, but we can hope.

MULAN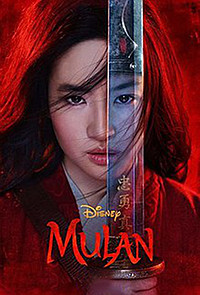 dir Niki Caro; with Liu Yifei, Donnie Yen, Jet Li, Gong Li, Jason Scott Lee, Tzi Ma, Rosalind Chao, Utkarsh Ambudkar, Jun Yu, Jimmy Wong 20/US
release US/UK delayed
This is the kind of live-action remakes Disney should be doing, retelling the story in a completely new style. Here, an animated romp becomes a full-on action adventure with a powerful female protagonist. Niki Caro was an inspired choice as director, with her ability to combine art and storytelling. And the trailer looks seriously gorgeous too. The 1998 original is one of Disney's underappreciated little masterpieces (apart from that chatty dragon), and this could be even better if it doesn't get too digital.

NO TIME TO DIE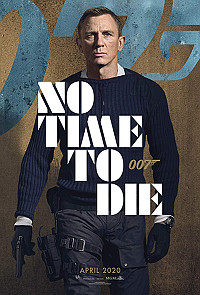 dir Cary Fukunaga; with Daniel Craig, Lea Seydoux, Rami Malek, Christoph Waltz, Ralph Fiennes, Naomie Harris, Ben Whishaw, Jeffrey Wright, Ana de Armas, Lashana Lynch, Billy Magnussen 20/UK
release UK/US autumn
Making a Bond movie seems to get more complicated year by year, and this one certainly went through some messy gyrations, including a false start with Danny Boyle. But Cary Fukunaga is a terrific filmmaker who should be able to bring something fresh to the franchise, and it will be interesting to see Craig reconnecting with figures from his previous 007 adventures. It's not only about the action - the story needs to be clever and engaging, and the characters just a little bonkers.

THE NEW MUTANTS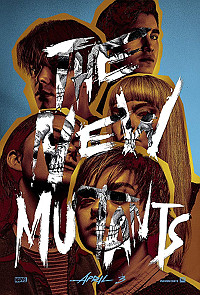 dir Josh Boone; with Anya Taylor-Joy, Maisie Williams, Charlie Heaton, Blu Hunt, Alice Braga, Happy Anderson, Henry Zaga, Colbi Gannett, Thomas Kee 20/US
release US/UK delayed
Shot more than two years ago, then delayed by both Disney's acquisition of Fox and extensive reshoots, this looks like an interesting new direction for Marvel's X-Men, described as a cross between Stephen King and John Hughes. This certainly tracks with filmmaker Boone, who previously directed The Fault in Our Stars before moving on to King adaptations. And the cast has an intriguing mix of young stars who are also great actors.

PROMISING YOUNG WOMAN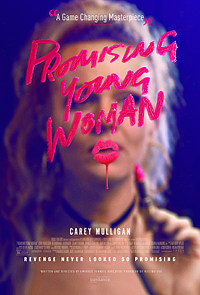 dir-scr Emerald Fennell; with Carey Mulligan, Bo Burnham, Laverne Cox, Clancy Brown, Jennifer Coolidge, Alison Brie, Christopher Mintz-Plasse, Molly Shannon, Sam Richardson, Connie Britton, Max Greenfield, Adam Brody, Alfred Molina 20/US
release US/UK 17.Apr.20
The trailer for this thriller doesn't give much away, aside from Mulligan's scene-tearing performance as a woman seeking some kind of vengeance against someone who did her wrong. The attitudes look fierce, with a terrific cast of actors given rather a lot to chew on. It's definitely the kind of trailer that makes you sit up in the cinema and take notice. The big question is director Fennell, a writer-actress who is making her feature directing debut. But one of her writing-producing credits is Killing Eve.

THE WAY BACK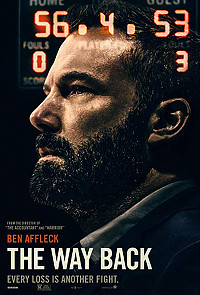 dir Gavin O'Connor; with Ben Affleck, Glynn Turman, Michaela Watkins, Al Madrigal, Janina Gavankar, Da'Vinchi, Hayes MacArthur, Rachael Carpani 20/US
release US 6.Mar.20, UK 24.Apr.20
Affleck reunites with The Accountant director O'Connor for another story of a man struggling with his demons - this time an alcoholic who takes a coaching job at the high school where he was a basketball star. It looks a bit grim, but the parallels with Affleck's own life make it worth a look. Oddly, in the UK not only has the released been pushed, well, way back, but the title has been changed too: Finding the Way Back. Is this a copyright issue or another example of underestimating the British public (see also the Fast & Furious franchise)?

BLACK WIDOW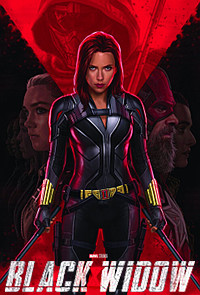 dir Cate Shortland; with Scarlett Johansson, Florence Pugh, Rachel Weisz, David Harbour, Ray Winstone, William Hurt, O-T Fagbenle, Robert Downey Jr 20/US
release US/UK delayed
Marvel finally gives Johansson the spin-off she deserved way back when she first played this character a decade ago. Of course, after the events of Endgame, it's unclear how this movie will fit into the over-arching Avengers story - a prequel? flashback? alternate reality? game changer? Whatever, the presence of powerhouse costars like Pugh and Weisz bodes very well indeed. As does the quirky hiring of Aussie director Shortland, gifted at making wrenching indie dramas. Bring it on.

---
Also on my want-to-see list...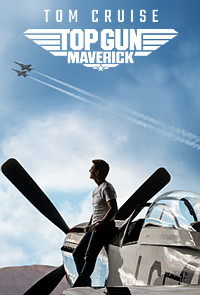 Spring:
ANTEBELLUM

ANTLERS

THE LOVEBIRDS

PETER RABBIT 2: THE RUNAWAY

SPONGEBOB: SPONGE ON THE RUN

THE GREEN KNIGHT

SPIRAL

THE WOMAN IN THE WINDOW

Summer:
GHOSTBUSTERS: AFTERLIFE

SOUL

TOP GUN: MAVERICK

WONDER WOMAN 1984

FREE GUY

THE FRENCH DISPATCH

JUNGLE CRUISE

MINIONS: THE RISE OF GRU

TENET

TOP GUN: MAVERICK

RESPECT

No UK release date:
THE DEATH OF DICK LONG

GRETEL & HANSEL