22 Mar: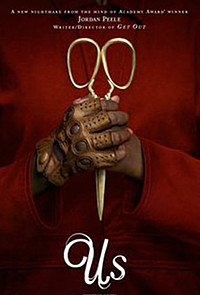 US


THE WHITE CROW

SORRY ANGEL (Fr)


A TRIP TO THE MOON (Arg)


MINDING THE GAP
* TRIPLE FRONTIER
29 Mar:


AT ETERNITY'S GATE


BEING FRANK: THE CHRIS SIEVEY STORY


EATEN BY LIONS
* OUT OF BLUE


SEEDS (Mex)

---
5 Apr:
* HAPPY AS LAZZARO (It)
* LAST BREATH


THE SISTERS BROTHERS


12 Apr:


A DEAL WITH THE UNIVERSE
* LORO (It)
* MID90s
* WILD ROSE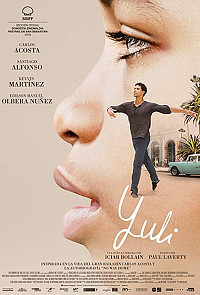 * YULI
19 Apr:


THE MAN WHO KILLED HITLER AND THEN THE BIGFOOT
26 Apr:


EIGHTH GRADE
* POND LIFE

---
May-Jul

VOX LUX


WOMAN AT WAR (Ice)


ARCTIC (Penna, Ice)
* MADELINE'S MADELINE


BIRDS OF PASSAGE (Col)


SUPPORT THE GIRLS


WE THE ANIMALS

---
C O M I N G U P . . .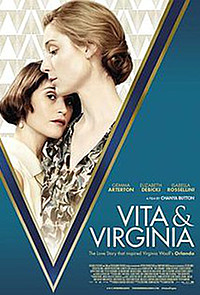 • TELL IT TO THE BEES. VITA & VIRGINIA. DUMBO. WONDER PARK. DRAGGED ACROSS CONCRETE. RED JOAN. LONG SHOT. JT LEROY.
• 3 FACES. WINTERLONG. DONBASS. PRIVATE LIFE. THEY'LL LOVE ME WHEN I'M DEAD. WHAT HAUNTS US. THE LONG DUMB ROAD. CALIBRE. 22 JULY. FALSE CONFESSIONS.
* Flare: THE BLOND ONE. MAKING MONTGOMERY CLIFT. SUNBURN. TRANSMILITARY. MQFF: SILVANA. Thessaloniki. LFF. Raindance.
• ENDGAME. HOTEL MUMBAI. SHAZAM!

---
N O U K R E L E A S E D A T E . . .

ANYTHING


THE BREAKER UPPERERS


BRUCE!!!!


HEAVY TRIP (Fin)


HAPPY NEW YEAR, COLIN BURSTEAD


HARD PAINT (Br)


JUST CHARLIE


LUCID


MAPPLETHORPE


MY DAYS OF MERCY


PADRE (It)


PARTY BOI: BLACK DIAMONDS IN ICE CASTLES


SHADOW (Chn)


SHELTER (Isr)


THE SONG OF SWAY LAKE


SUMMER '03


THE WEDDING GUEST

* films I've seen, reviews en route

---
See also:
SHADOWS FILM FEST
DUMBO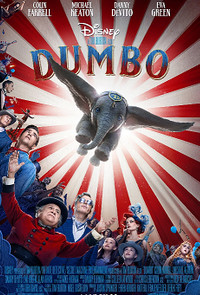 dir Tim Burton; with Eva Green, Alan Arkin, Colin Farrell, Danny DeVito, Michael Keaton, Sandy Martin, Nico Parker, Roshan Seth 19/US
release US/UK 29.Mar.19
As Disney remakes every classic from its library, some intriguing directors are being tapped to keep things interesting. The question is how much of Tim Burton's singular genius will be allowed to infiltrate this live-action revamp of the 1941 animated favourite. The gorgeous looking trailers seem a little too overwhelmed with wonder and digital effects work, but Burton is always best when he's telling a story about an oddball outcast. And putting Burton in the circus is pretty tantalising.

SHAZAM!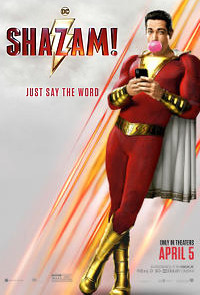 dir David Sandberg; with Zachary Levi, Asher Angel, Djimon Hounsou, Mark Strong, Adam Brody, Meagan Good, Grace Fulton, Jack Dylan Grazer 19/US
release US/UK 5.Apr.19
This looks seriously cheesy, and that's exactly what the DC Comics cinematic universe needs: get away from those dark, over-important heroes and have some fun. To be honest, I wasn't really giving this film a second thought until the cheeky posters started appearing all over London - taking a looser, sillier Deadpool-style approach to self-promotion. Let's hope the film follows that tone.

RED JOAN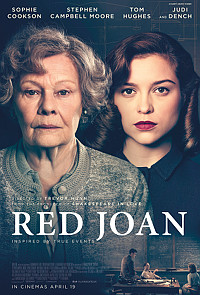 dir Trevor Nunn; with Judi Dench, Sophie Cookson, Tom Hughes, Stephen Campbell Moore, Alfie Allen, Stephen Boxer, Freddie Gaminara, Kevin Fuller 18/UK
release UK 19.Apr.19
This film didn't exactly set the Toronto International Film Festival alight back in September, but it still looks like something worth looking out for, and not just because it seems to offer Judi Dench a properly beefy role for a change. More interesting are the moral dilemmas in the true story itself. At a time when everyone is growing increasingly polarised into their hardline views, it's important to remember that reality is much more nuanced than that. Hopefully this film plays with that idea.

AVENGERS: ENDGAME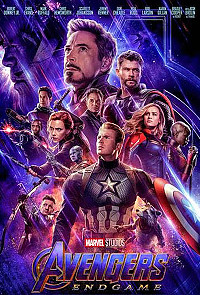 dir Joe & Anthony Russo; with Brie Larson, Josh Brolin, Chris Evans, Scarlett Johansson, Robert Downey Jr, Chris Hemsworth, Chadwick Boseman, Chris Pratt, Tom Holland, Paul Rudd, Jeremy Renner, Mark Ruffalo 19/US
release US/UK 27.Apr.19
With Infinity War's insane ending a year ago, the Russo brothers have created one of the most hotly anticipated sequels in recent memory. Marvel promises this will be the climax, setting up their universe for a new series of films, so of course fans are waiting impatiently to see how they resolve that explosive cataclysm. Clearly they haven't snuffed out all of their most valuable characters, so there's a sense of dull predictability about this overcrowded superhero movie. But we won't miss it.

HOTEL MUMBAI
dir Anthony Maras; with Dev Patel, Armie Hammer, Nazanin Boniadi, Anupam Kher, Jason Isaacs, Alex Pinder, Vipin Sharma, Tilda Cobham-Hervey 18/Aus
release US 29.Mar.19, UK 3.May.19
The horrific true events around the 2008 terrorist siege are dramatised in what looks like a seriously harrowing film. The eclectic cast bodes well, with actors who will no doubt provide depth and emotion to the action. The film has won a series of festival awards, plus acclaim from audiences and critics. Although many mention that the documentary approach leaves it feeling observational rather than insightful. I'm looking forward to making up my own mind.

GLORIA BELL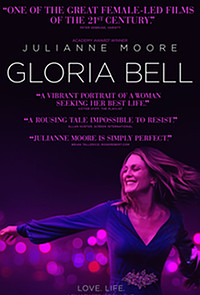 dir Sebastian Lelio; with Julianne Moore, Rita Wilson, Jeanne Tripplehorn, Sean Astin, Alanna Ubach, Michael Cera, John Turturro, Brad Garrett 18/US
release US 8.Mar.19, UK 7.Jun.19
As a fan of both Moore and Lelio (and his original Chilean version of this film, Gloria), there's no way that I will miss seeing this. I'm not expecting it to match the understated impact of the original, but Lelio's filmmaking style seems perfectly suited to Moore's immersive acting, which is very different to the original's wonderful Paulina Garcia.

THE BEACH BUM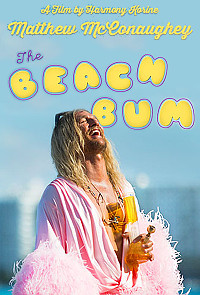 dir-scr Harmony Korine; with Matthew McConaughey, Snoop Dogg, Isla Fisher, Martin Lawrence, Zac Efron, Jonah Hill, Stefania LaVie Owen, Clinton Archambault 19/US
release US 29.Mar.19, UK tbc
It's always a concern to see Martin Lawrence on a cast list, but if anyone can rattle him out of his shell it's Korine, a filmmaker who refreshingly never takes the expected route through a movie. McConaughey playing a character who seems based on himself is also a little worrying, although the trailer makes the movie look like it has Korine's usual freewheeling unpredictability. No UK release date yet, but hopefully we don't have to wait too long.

THE CURRENT WAR

dir Alfonso Gomez-Rejon; with Benedict Cumberbatch, Nicholas Hoult, Michael Shannon, Tom Holland, Katherine Waterston, Tuppence Middleton, Matthew Macfadyen, Tom Bell 17/UK
release US/UK tbc
The beefy cast makes this look interesting, and perhaps far more gripping than would be expected for a movie about scientists battling to be the one to standardise the lightbulb. Cumberbatch, Hoult and Shannon play Edison, Tesla and Westinghouse, respectively, with added oomph from the terrific Holland, Waterston, Middleton, et al. And Gomez-Rejon (Me and Earl and the Dying Girl) is an intriguing choice as director. Alas, since it's a Weinstein production it's been pulled from the release schedule.

---
Also on my want-to-see list...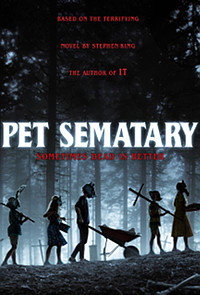 Spring:
THE INFORMER

WHERE'D YOU GO BERNADETTE

PET SEMATARY

THE HUSTLE

JOHN WICK CHAPTER 3: PARABELLUM

POKEMON: DETECTIVE PIKACHU

THE PROFESSOR AND THE MADMAN

ROCKETMAN

THE SECRET LIFE OF PETS 2

TOLKIEN

Summer:
MEN IN BLACK INTERNATIONAL

TOY STORY 4

X-MEN: DARK PHOENIX

YESTERDAY

THE LION KING

PAIN & GLORY

No UK release date:
FUTURE WORLD

KRYSTAL

THE MAN WHO KILLED DON QUIXOTE