1 Dec: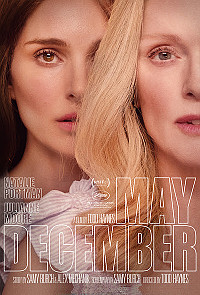 MAY DECEMBER


GENIE


EILEEN

FALLEN LEAVES (Fin)


THERE'S SOMETHING IN THE BARN

GODZILLA MINUS ONE (Jpn)


TOTEM (Mex)


THE LOST BOYS (Bel)


AMERICAN SYMPHONY

WE DARE TO DREAM*



1946: THE MISTRANSLATION THAT SHIFTED CULTURE
8 Dec:


ANSELM (Ger)


CHICKEN RUN: DAWN OF THE NUGGET


POOR THINGS


RAGING GRACE


THE RED SHOES* (1948)


THE THREE MUSKETEERS: D'ARTAGNAN (Fr)
15 Dec:


AMERICAN FICTION*


CHICKEN RUN: DAWN OF THE NUGGET


EVERY BODY*


GODZILLA MINUS ONE (Jpn)


THE ZONE OF INTEREST
22 Dec:


ALL OF US STRANGERS


THE IRON CLAW*


MAESTRO


29 Dec:


THE BOY AND THE HERON (Jpn)


THE COLOR PURPLE*



FERRARI*


NEXT GOAL WINS

---
5 Jan: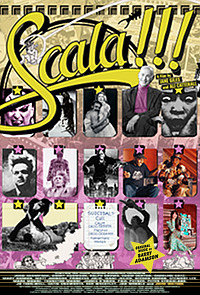 SCALA!!!*


SOCIETY OF THE SNOW (Sp)


12 Jan:


POOR THINGS


19 Jan:


FOUNDERS DAY


THE HOLDOVERS
26 Jan:


ALL OF US STRANGERS


THE COLOR PURPLE*
2 Feb:


AMERICAN FICTION*


THE ZONE OF INTEREST
9 Feb:


GETTING IT BACK: THE STORY OF CYMANDE


THE IRON CLAW*


15 Mar:


THE TROUBLE WITH JESSICA*

---
RELEASE DATE TBC . . .

BIG BOYS


THE BIKERIDERS


DRIFTER (Ger)


EVIL DOES NOT EXIST (Jpn)


LEE


HAAR


HOW IS KATIA? (Ukr)


I LOVE YOU, BEKSMAN (Ph)


IN RESTLESS DREAMS: THE MUSIC OF PAUL SIMON


ME CAPTAIN [Io Capitano] (It)


THE KITCHEN


MEMORY


ROCK. PAPER. GRENADE. (Ukr)


SAMSARA (Sp)


SORCERY (Chl)


THAT THEY MAY FACE THE RISING SUN


TIGER STRIPES (Mys)


TO CATCH A KILLER

* reviews under embargo

---
C O M I N G U P . . .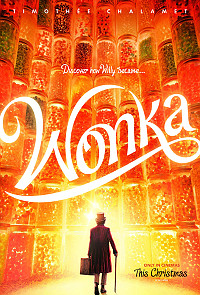 • THE GOLDFINGER. HIGH & LOW. WONKA. CANDY CANE LANE. THE SITTING DUCK. FEMME. THE PEASANTS. THE BOYS IN THE BOAT. THE TASTE OF THINGS. GREEN BORDER. FAST CHARLIE. WHAT HAPPENS LATER. LOUD AND LONGING. BIRDER. NUOVO OLIMPO. WILL-O'-THE-WISP
• WHEN YOU FINISH SAVING THE WORLD. THE SWIMMERS. ENOLA HOLMES 2. CHA CHA REAL SMOOTH. COBALT BLUE. THAR. FIRST KISS.
• AQUAMAN AND THE LOST KINGDOM. ONE LIFE. REBEL MOON.

---
UNRELEASED FESTIVAL FILMS . . .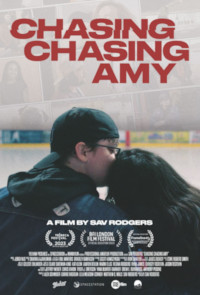 • LFF: BLACKBIRD BLACKBIRD BLACKBERRY. CHASING CHASING AMY. IN CAMERA.
• FrightFest: COLD MEAT. FAILURE. HERE FOR BLOOD. HOME SWEET HOME: WHERE EVIL LIVES. MINORE. THE MOOR. NEW LIFE. PANDEMONIUM. THAT'S A WRAP. TRANSMISSION. THE WEIRD KIDZ. WHAT YOU WISH FOR. WHERE THE DEVIL ROAMS.
• Bifan: BAD EDUCATION. DISORDER. EGOIST. THE EIGHTH SENSE. HAPPYMERRYENDING. LIFE OF MARIKO IN KABUKICHO. PRIVACY. RESTORE POINT. SANA. THE SEEDING. WHALE BONES. YOU'LL NEVER FIND ME.
• Flare: BREAD AND SALT. THE FABULOUS ONES. FIERCE: A PORN REVOLUTION. KENYATTA: DO NOT WAIT YOUR TURN. MEL. NARCISSISM: THE AUTO-EROTIC IMAGES. A PLACE OF OUR OWN. THREE NIGHTS A WEEK. WOLF AND DOG. XX+XY.

---
See also:
SHADOWS FILM FEST
REBEL MOON - PART ONE: A CHILD OF FIRE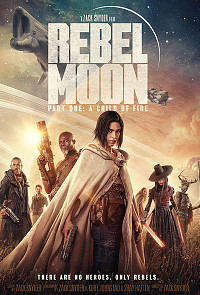 dir Zack Snyder; with Sofia Boutella, Cary Elwes, Charlie Hunnam, Anthony Hopkins, Jena Malone, Michiel Huisman, Ed Skrein, Djimon Hounsou, Corey Stoll 23/US
release US/UK 22.Dec.23
Zack Snyder is in full world-creation mode on this epic, which is being presented in two feature-length movies and will also get an extended director's cut, although as a Netflix project it's unsure why he hasn't just made his definitive version to begin with. Scenes shown to the press have been impressive, with superb effects and some engaging drama as well, nicely played by a terrific cast. The question is whether this is the kind of universe that can pull fans into a new franchise.

AQUAMAN AND THE LOST KINGDOM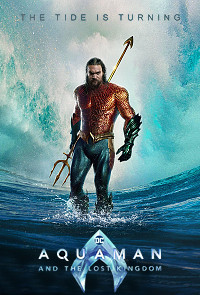 dir James Wan; with Jason Momoa, Nicole Kidman, Amber Heard, Ben Affleck, Patrick Wilson, Yahya Abdul-Mateen II, Dolph Lundgren, Temuera Morrison, Indya Moore 23/US
release US 22.Dec.23, UK 26.Dec.23
It feels like it's been an unusually long wait for this sequel to the 2018 breakout hit, even as Momoa has popped up in cameos in various DC movies in between. And now this movie is coming out at a time of extreme superhero fatigue - as audiences are getting tired of the dense mythology and increasingly cartoonish effects this one will especially require. The trailer certainly isn't very promising. But Momoa has such presence that we'll happily watch him do anything.

THE COLOR PURPLE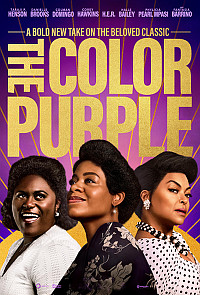 dir Blitz Bazawule; with Halle Bailey, Taraji P Henson, Colman Domingo, Aunjanue Ellis, Corey Hawkins, Elizabeth Marvel, Louis Gossett Jr, David Alan Grier, H.E.R. 23/US
release US 25.Dec.23, UK 26.Jan.24
There are quite a few questions about this film, from how the material has been adapted into a musical (which won awards on Broadway) to relatively unknown filmmaker Blitz Bazawule. But the cast is exceptional, and of course the source novel is a classic. There are also some very high-powered producers on board, including Steven Spielberg (who directed the 1985 film) and Oprah Winfrey (who starred in it). Being awards season, I have a screening in the diary.

MIGRATION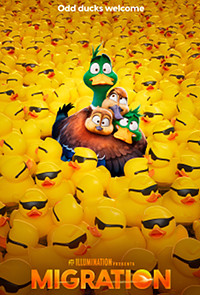 dir Benjamin Renner; with Awkwafina, Elizabeth Banks, Carol Kane, Danny DeVito, Keegan-Michael Key, Kumail Nanjiani, David Mitchell, Jimmy Donaldson, MrBeast 23/US
release US 25.Dec.23, UK 2.Feb.24
While the animation style looks rather familiar at a time when filmmakers are trying out new things, this also promises to be a lot of fun thanks to its lively vocal cast and a sparky story about migrating ducks on an adventure in New York City. The trailer is high energy and very silly, with a nicely warm family vibe underneath the edgier nuttiness. Let's just hope it makes us laugh. Oddly, the UK release has been delayed by about six weeks.

ARGYLLE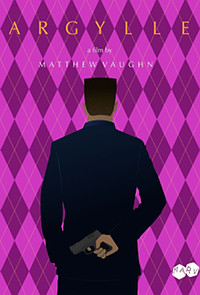 dir Matthew Vaughn; with Henry Cavill, Bryce Dallas Howard, Sam Rockwell, Bryan Cranston, Catherine O'Hara, Dua Lipa, Ariana DeBose, John Cena, Samuel L Jackson 24/UK
release US/UK 2.Feb.24
Even my Matthew Vaughn's nuttier Kick-Ass/Kingsman standards, this movie looks almost overwhelmingly bonkers. The plot is intriguing, as it follows a writer of spy novels who is pulled into a sinister spy network. But the tone seems very much comical, and also deliberately over the top. Thankfully, it has a cast packed with genius scene-stealers like O'Hara, Rockwell and Jackson. And the ace performers surrounding them are the kind of wonderfully talented people it's never wise to underestimate.

SHOWING UP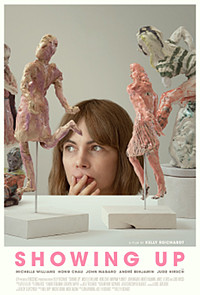 dir Kelly Reichardt; with Michelle Williams, Hong Chau, Judd Hirsch, John Magaro, Andre Benjamin, Lauren Lakis, James Le Gros, Matt Malloy, Amanda Plummer 22/US
release US 7.Apr.23, UK tbc
The formidable partnership between Kelly Reichert and Michelle Williams (see also Wendy and Lucy and Meek's Cutoff) returns, this time with a comedy. The story centres around a sculptor grappling with the demands of friends and family as she prepares to open a new show. While the art world is often used as a movie setting, look for something more intriguing and nuanced from Reichert here. No sign yet of a UK distributor, and it's not even at London Film Festival in October.

DUNE: PART TWO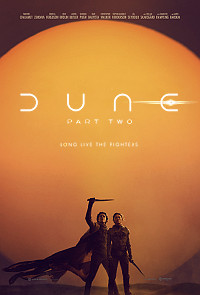 dir Denis Villeneuve; with Timothee Chalamet, Zendaya, Austin Butler, Florence Pugh, Rebecca Ferguson, Josh Brolin, Dave Bautista, Christopher Walken, Lea Seydoux, Stellan Skarsgard, Charlotte Rampling, Javier Bardem 23/US
release US/UK Mar.24
It's not like we even need a trailer to whip up anticipation for this one: the first film did that expertly. Denis Villeneuve is such an accomplished filmmaker that there's very little doubt that this is going to be a glorious spectacle with unusually riveting dramatic foundations. Whether he can once again get each element so exactly right is another question. I don't have many doubts, but I'm trying to keep expectations in check. Alas, this is another film delayed from autumn to spring.

CHALLENGERS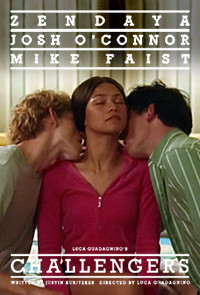 dir Luca Guadagnino; with Zendaya, Josh O'Connor, Mike Faist, Jake Jensen, AJ Lister, Shane Harris, Andre Gadbois, Heidi Garza 23/US
release US Apr.24, UK tbc
Completed in the summer but delayed until next spring by the actors strike, Luca Guadagnino's latest film seems designed to provoke conversation as it centres on three tennis pros who have been friends since they were teens and are now back in a cycle of rivalry on-court and in the bedroom. The powerhouse trio of Zendaya, Timothee Chalamet and Mike Faist makes this unmissable, especially as it seems like it might be a rare movie that pushes boundaries.

---
Also on my want-to-see list...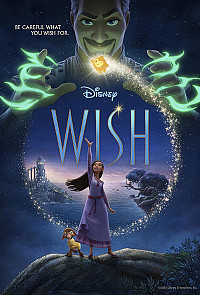 Autumn:
LEAVE THE WORLD BEHIND

Winter:
ANYONE BUT YOU

FREELANCE

SILENT NIGHT

WONKA

DAMSEL

MEAN GIRLS: THE MUSICAL

ONE LIFE

ORION AND THE DARK

Spring:
GHOSTBUSTERS: FROZEN EMPIRE

Summer:
INSIDE OUT 2

KRAVEN THE HUNTER