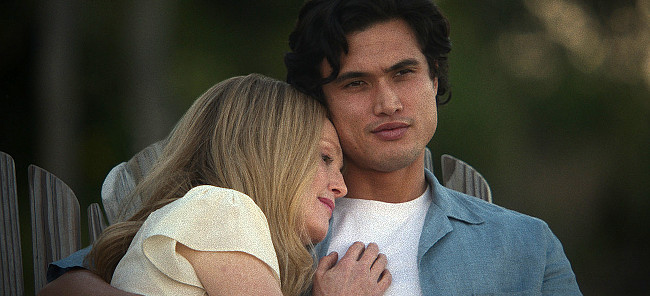 May December



Wonderful melodrama with Natalie Portman and Julianne Moore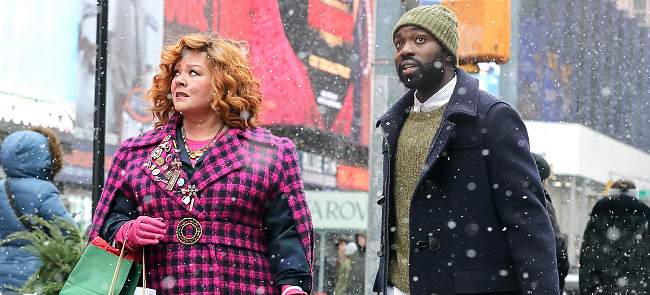 Genie



Silly but charming Christmas comedy fantasy with Melissa McCarthy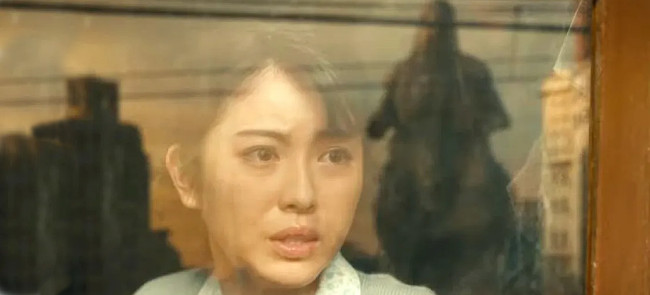 Godzilla Minus One



Involving and sharply well made prequel to the 1954 classic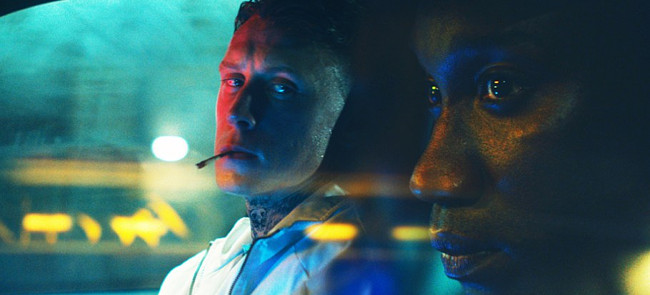 Femme



Powerful drama with George MacKay and Nathan Stewart-Jarrett

Fallen Leaves



Deadpan romantic comedy from Finland is an offbeat delight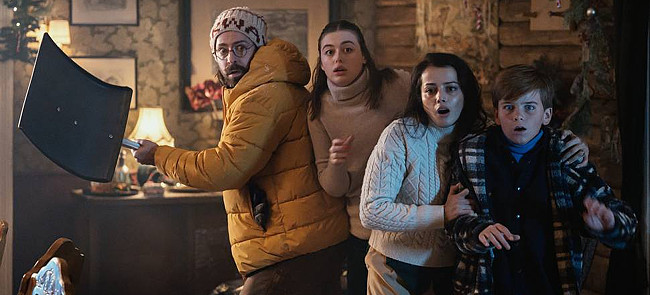 There's Something in
the Barn


Horror comedy from Norway with Martin Starr and a nasty elf


A fifth Toy Story?
29.NOV: Hanks and Allen are being lined up for a fifth Toy Story movie, which is currently being written
===================
Reiner is reuniting with Guest, McKean and Shearer for a 40-years-later SPINAL TAP sequel
- - - - - - - - - - - -
Akerman, Quaid, Morgan for MAN
Gisondo joins SUPERMAN: LEGACY
Cowperthwaite, Sinclair in ROSES
Flanigan & Berner lead THEORY
Lawrence directs King's WALK
Cooper is up for THE HANGOVER 4
MORE >>


Jamie Lee in politics
26.NOV: Curtis, Edebiri, Mackey, Harrelson, Nanjiani and Brooks team up for James L Brooks' return to directing
===================
Kidman, Dickinson and Banderas lead Reijn's thriller about a female CEO's affair with an intern
- - - - - - - - - - - -
Fraser heads up RENTAL FAMILY
Elba stars in ABOVE THE BELOW
Pine up for a second D&D movie
Chan/Macchio in new KARATE KID
Davidson, Harris join RIFF RAFF
Esposito joins PLEASE DON'T FEED
MORE >>


Michael for Creed IV
22.NOV: Jordan will once again direct and star in a fourth Creed movie, continuing the Rocky saga
===================
Kardashian will produce and star in the female-driven comedy THE 5th WHEEL, cowritten by Paula Pell
- - - - - - - - - - - -
Hoult is Lex in SUPERMAN: LEGACY
Messina joins Eastwood's JUROR
Mikkelsen is Dr Doom in new F4
Yeun is Sentry in THUNDERBOLTS
Liman is directing THE SAINT remake
Sega plans PERSONA & YAKUZA films
MORE >>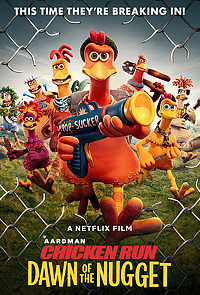 ===================
On 8 Dec:
CHICKEN RUN: DAWN OF THE NUGGET
WONKA
POOR THINGS
FAST CHARLIE
THE BOY AND THE HERON
THREE MUSKETEERS: D'ARTAGNAN
RAGING GRACE
THE PEASANTS
ANSELM
THE RED SHOES
===================
On 15 Dec:
AMERICAN FICTION
THE ZONE OF INTEREST
SOCIETY OF THE SNOW
THE THREE MUSKETEERS: MILADY
GODZILLA MINUS ONE
THE TASTE OF THINGS
MONICA
EVERY BODY
TRAMPS
===================
On 22 Dec:
AQUAMAN AND THE LOST KINGDOM
MAESTRO
ALL OF US STRANGERS
THE IRON CLAW
MORE >>





===================
Recently published reviews:
CANDY CANE LANE
FEMME
WE DARE TO DREAM
EVERY BODY
THE SITTING DUCK
GENIE
LEO
MONSTER
FALLEN LEAVES
EILEEN
GODZILLA MINUS ONE



Charmingly transgressive
STAGE: Connor Burns brings his acclaimed stand-up Vertigo to Soho Theatre, on tour until March '24...

Duets in the dark
DANCE: This year's Young
Associates mixed bill of four new works at Sadler's Wells...

Sowing the seeds of love
DANCE: Emanuel Gat Dance's Lovetrain2020 brings Tears For Fears to Sadler's Wells...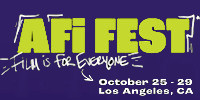 Shadows @ AFI Fest
FESTIVAL: Visiting friends and family in L.A., so might as well see some movies. Reviews/pics on the blog...


Always take sides
STAGE: The White Factory delivers a moving, chilling reminder, at Marylebone Theatre until 4th Nov...


Shadows @ London Film Fest
FESTIVAL: The UK's biggest film festival unfolds 4th-15th Oct...


Finding connections
STAGE: Tommy Murphy's Strangers in Between is revived at Golden Goose Theatre...


I'll drink to that
STAGE: Deeper and Deeper explores gay life over two decades, at Union Theatre...


Shadows @ Fragments
FESTIVAL: Celebrating inclusivity through film at the Genesis Cinema 28th Sep-1st Oct...


A defiant cry for peace
DANCE: Kyiv City Ballet presents A Tribute to Peace at the Peacock...


We are what we are
STAGE: La Cage aux Folles shimmers in the open air at Regent's Park...


Be more Myra
STAGE: Myra DuBois makes a healing return to the West End, at the Peacock Theatre...

===================
DANCE: Alvin Ailey, Sadler's Wells
Shadows @ London's FrightFest
Shadows @ The Fringe (6 posts)
AUG TV: The Bear, Heartstopper...
DANCE: Flamenco at Sadler's Wells
STAGE: Sh*t-faced Much Ado
EXHIBITION: Ai Weiwei Making Sense
FESTIVAL: Shadows @ Bifan in Korea
TV: June Roundup: Ted Lasso, more...
DANCE/FILM: Motion Picture
DANCE: State Shift, Sadler's Wells
STAGE: The Misandrist, Arcola
DANCE: Corps Extrêmes, Sadler's Wells
STAGE: Eugenius! at the Turbine
DANCE: Skid/Saaba, Sadler's Wells
APR TV: Mandalorian, Picard, Beef...
MORE >>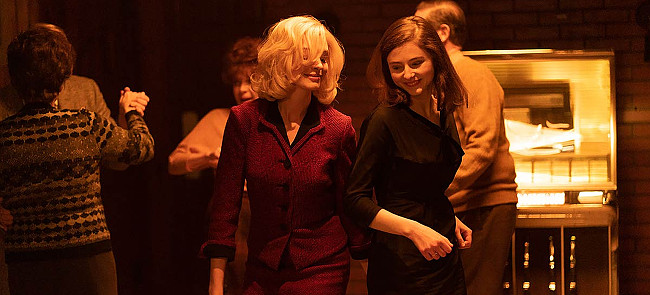 Eileen



Moody but inert thriller with Anne Hathaway & Thomasin McKenzie

The Sitting Duck



Talky but fascinating French drama with Isabelle Huppert

1946: The Mistranslation
That Shifted Culture


Important doc about biblical translation, made for believers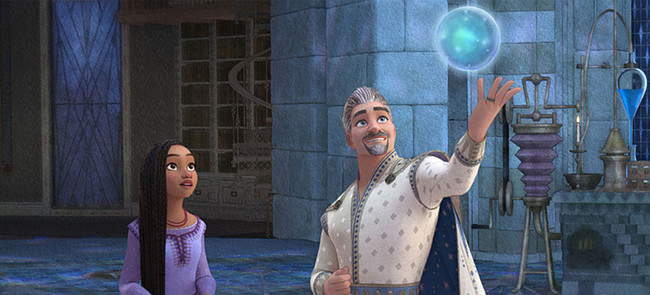 Wish



Charming but simplistic animated adventure tale from Disney

Maestro



Stylish but gimmicky Leonard Bernstein biopic with Carey & Bradley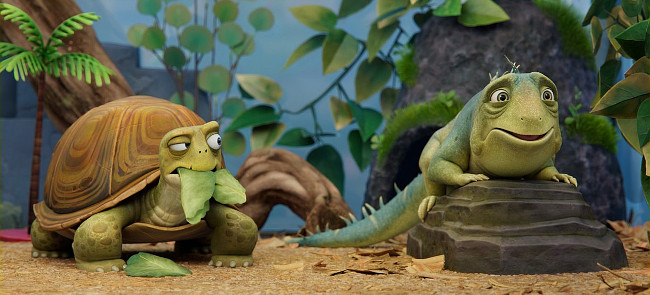 Leo



Adam Sandler's lizard has a sparky and engaging animated adventure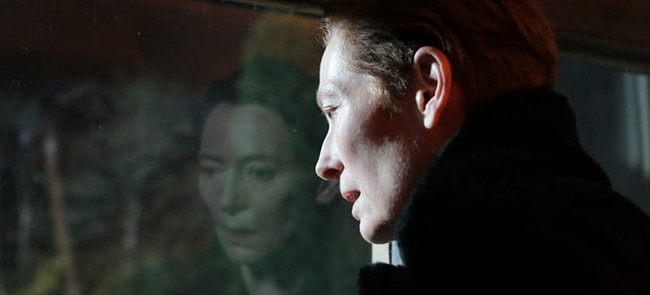 The Eternal Daughter



Atmospheric, enigmatic gothic-style drama with Tilda Swinton

Lost in the Night



Complex dark drama from Mexico puts twists on a mystery premise

Eismayer



True story from Austria traces an unexpected romance in boot camp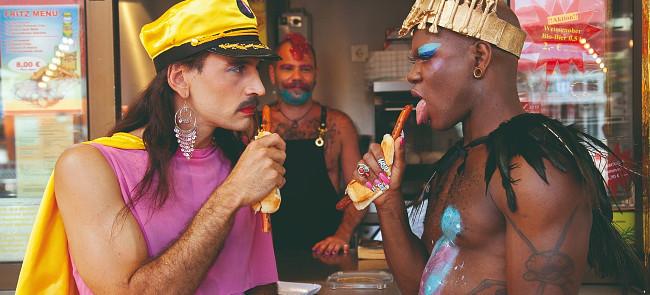 Captain Faggotron Saves
the Universe


Bonkers micro-budget German comedy makes some witty points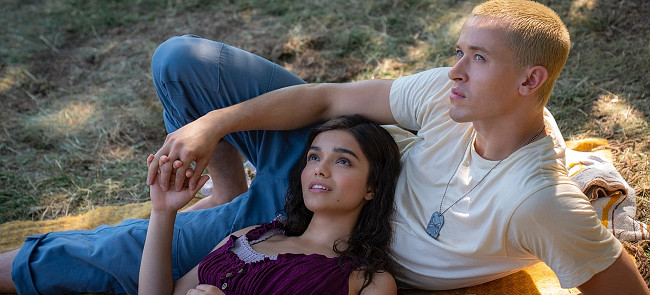 The Ballad of Songbirds &
Snakes


64-years-earlier Hunger Games prequel is gritty, intense and grim

Trolls Band Together



Colour-drenched, music-filled animated comedy adventure

Next Goal Wins



Enjoyable true story about American Samoa's ever-losing football team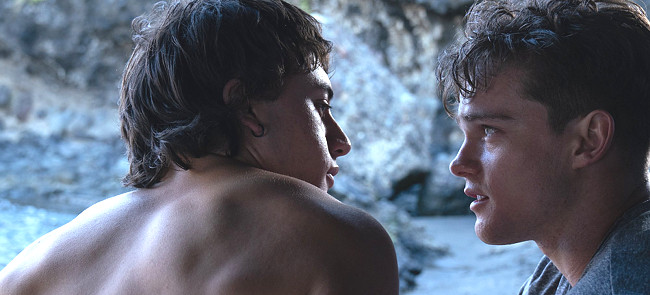 Punch



From New Zealand, a sensitive story about a boxer looking for a way out
===================
MANODROME
THE MARVELS
THE KILLER
GURKHA WARRIOR. BOTTOMS
THE ROYAL HOTEL. PRISCILLA
I AM URBAN
MORE >>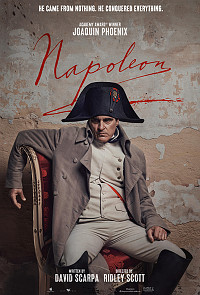 Napoleon



Wonderfully unhinged biopic about the iconic French emperor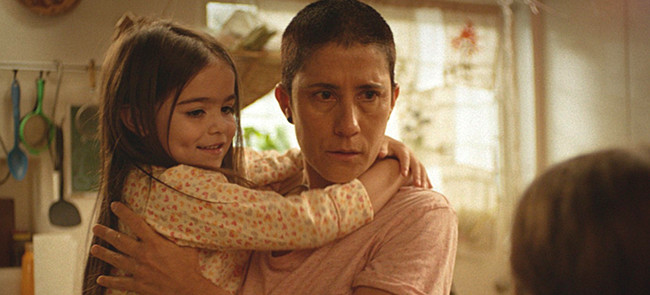 Totem



Mexican drama is a bracingly observant depiction of family life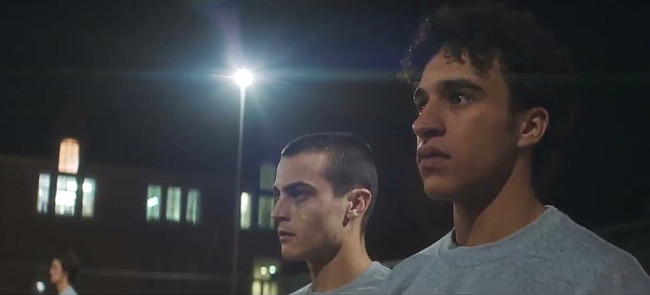 The Lost Boys



Sensitive, involving Belgian drama set in a juvenile detention centre

American Symphony



Beautifully multi-layered doc about Jon Batiste and Suleika Jaouad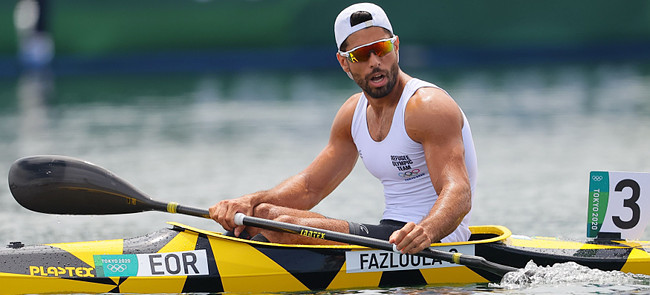 We Dare to Dream



Moving doc about four members of the Olympic refugee team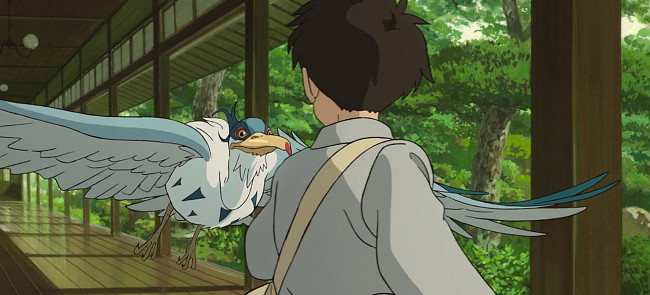 The Boy and the Heron



Dazzling animated odyssey from Japan is vivid and complex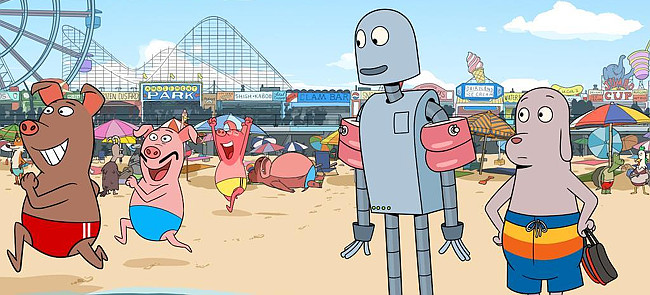 Robot Dreams



Wonderfully inventive comedy-drama about a dog and his robot

American Symphony



Powerfully involving doc follows Jon Batiste on an unexpected journey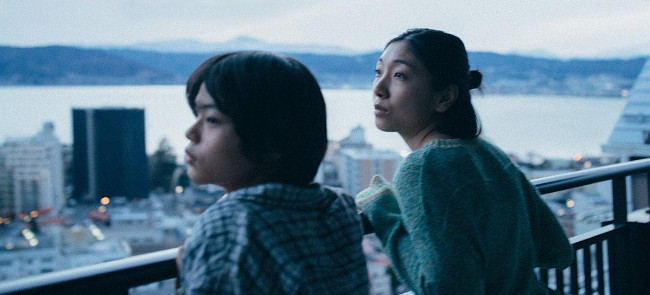 Monster



Gorgeously observant drama about empathy from the master Kore-eda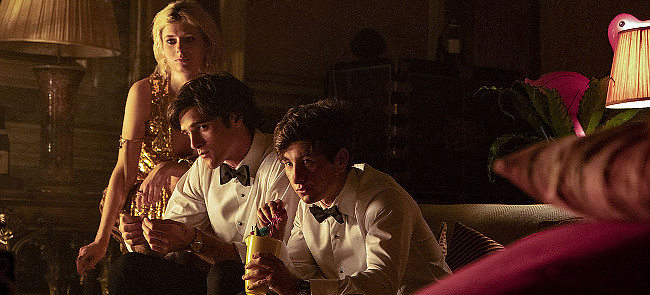 Saltburn



Wonderfully deranged pitch-black comedy about British society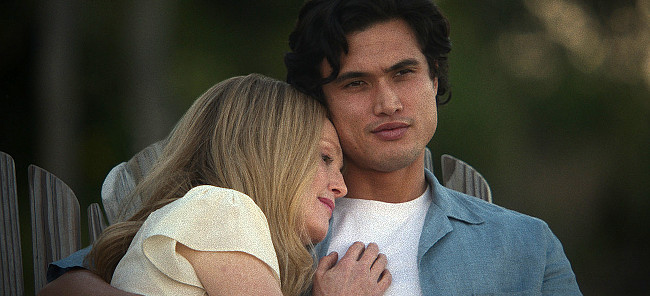 May December



Thoroughly involving melodrama with Natalie Portman and Julianne Moore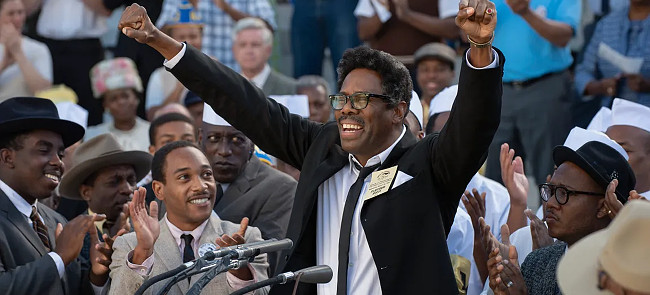 Rustin



Riveting biopic about the iconic activist starring Colman Domingo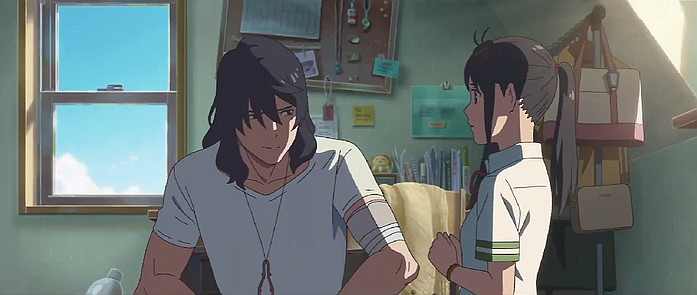 Suzume



Fantastical animation from Japan traces a hugely emotional adventure
===================
ANATOMY OF A FALL
DREAM SCENARIO. THE ETERNAL MEMORY
WHO I AM NOT
TYPIST ARTIST PIRATE KING
MORE >>