International critics' awards
The International Federation of Film Critics (Fédération Internationale de la Presse Cinématographique) was formed in 1925. After the war, Fipresci launched its awards at the Cannes Film Festival in 1946 with a jury headed by the great British critic Dilys Powell. The first prizes went to Brief Encounter and Farrebique.
Rich Cline has been a Fipresci member since 2005 and has served on juries in Berlin, Abu Dhabi, Thessaloniki and Torino.

F I P R E S C I
F E S T I V A L S . . .
Ankara • Annecy • Athens • Berlin • Brisbane • Buenos Aires • Cannes • Castellorizo • Cluj • Cottbus • Crakow • Dhaka • Dubai • Fribourg • Goteborg • Guadalajara • Haifa • Havana • Hong Kong • Istanbul • Jerusalem • Karlovy Vary • Kerala • Lecce • Leipzig • Lisbon • Locarno • Luxoir • Mannheim Heidelberg • Mexico City • Miami • Minsk • Montreal • Moscow • Motovun • Mumbai • New Delhi • Oberhausen • Oslo • Pecs • Perm • Pusan • Reykjavik • Riga • Rio de Janeiro • Rotterdam • Seattle • San Francisco • San Sebastian • Sarajevo • Sofia • Thessaloniki • Toulouse • Troia • Tromso • Torino • Toronto • Venice • Vienna • Vilnius • Warsaw • Wiesbaden • Yerevan • Zanzibar
---
See also:
SHADOWS FILM FEST
F I P R E S C I A W A R D W I N N E R S
2 0 2 2
Grand Prix: DRIVE MY CAR
runners-up: LICORICE PIZZA,
THE POWER OF THE DOG,
TRIANGLE OF SADNESS,
THE WORST PERSON IN THE WORLD

---
Festival prize winners: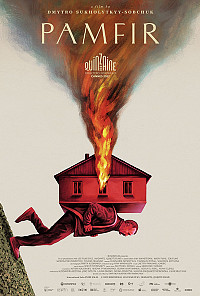 THE APPLE DAY (Irn)


ARGENTINA, 1985 (Arg)
ARM WRESTLER (Gr)
ART TALENT SHOW (Cz)
AUTOBIOGRAPHY (Ina)
BETTINA (Ger)
* THE BLUE CAFTAN (Mor)
BORDERS OF LOVE (Cz)
THE BUBBLE (Swi)
COMA (Fr)


COMPARTMENT NO 6 (Fin)
CONQUERING TIME (Hun)
CORAJE (Mex)
ELA AND HILMI (Tur)
ELFRIEDE JELINEK - LANGUAGE UNLEASHED (Ger)
EVOLUTION (Hun)
A GAZA WEEKEND (Pal)
GENTLE (Hun)
THE GRAVEDIGGER'S WIFE (Som)
A HOUSE MADE OF SPLINTERS (Den)
IMMACULATE (Rom)
LEILA'S BROTHERS (Irn)
LEONORA ADDIO (Italy)
LOVE ACCORDING TO DALVA (Bel)
LOVE, DEUTSCHMARKS AND DEATH (Ger)
MAFIFA (Cub)
A NEW OLD PLAY (Chn)


PAMFIR (Ukr)
RETURN TO DUST (Chn)
RIMINI (Aut)
THE SACRED SPIRIT (Spn)
STEEL LIFE (Per)
STONE TURTLE (Mal)
SUMMER PACK (Mor)
SUPER NATURAL (Por)
SWEET RIVER (Br)
TO LOVE AGAIN (Chn)
WEATHERING HEIGHTS (Swe)
THE WINDSEEKER (Rom)
VILLAGE OF WOMEN (Arm)


VORTEX (Fr)

2 0 2 1
Grand Prix: NOMADLAND
runners-up: ANOTHER ROUND, QUO VADIS AIDA,
BAD LUCK BANGING OR LOONY PORN,
WHAT DO WE SEE WHEN WE LOOK AT THE SKY
International Feature: PRAYERS FOR THE STOLEN
Actress: Agathe Rousselle (TITANE)
Actor: Amir Jadidi (A HERO)
Platinum Award: Terry Gilliam and Cristi Puiu
---
Festival prize winners: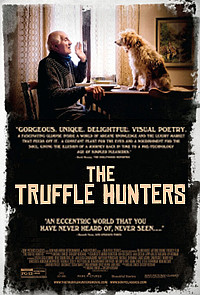 AIN'T NO TIME FOR WOMEN (El Abed, Can)
ANDROID KUNJAPPAN VERSION 5.25 (Poduval)
AS I WANT (Alqadi, Eg)
BEBIA, A MON SEUL DESIR (Dobrachkous, Geo)
BROTHER'S KEEPER (Karahan)
CELTS (Tomovic, Ser)
CHILDREN OF THE ENEMY (Glaser-Muller, Swe)
DEATH OF A VIRGIN, AND THE SIN OF NOT LIVING (Barbari, Leb)


DRIVE MY CAR (Hamaguchi, Jpn)
FACTORY TO THE WORKERS (Kovacevic, Cro)
FAYA DAYI (Beshir, (Eth)
FEATHERS (El Zohairy, Eg)
FRACTURED (Reyhan, Tur)
GERMAN LESSONS (Vesnkov)
GOLDEN DAWN A PUBLIC AFFAIR (Kourounis, Gr)
THE EDGE OF DAYBREAK (Sakpisit)
THE GIRL AND THE SPIDER (Zurcher)
IN BETWEEN DYING (Baydarov)
INCOMPLETE BREATH (Ujjal)


LITTLE GIRL (Lifshitz)
LUCHADORAS (Jasim, Ger)
MEMORY HOUSE (Miranda)
NOTHING BUT THE SUN (Ullon, Swi)
PEOPLE WE KNOW ARE CONFUSED (Smulkis)


PLAYGROUND (Wandel, Bel)
PLEASE HOLD THE LINE (Cuzuioc, Aut)


PLEASURE (Thyberg)
SKI (La Banca)
THE STORY OF SOUTHERN ISLET (Chong)
STRAIGHT TO VHS (Torres)
THIS IS NOT A BURIAL, IT'S A RESURRECTION (Mosese)
THE TIME OF INDIFFERENCE (Seragnoli, It)


THE TRUFFLE HUNTERS (Dweck/Kershaw)


200 METERS (Nayfeh, Pal)
UNIDENTIFIED (Apetri, Rom)
WHAT DO WE SEE WHEN WE LOOK AT THE SKY (Koberidze)
WHEN THE PERSIMMONS GREW (Baydarov, Aze)
THE WIRE (Gudac, Bel)


THE WORST PERSON IN THE WORLD (Trier, Nor)

---

© 2021 by Rich Cline, Shadows on the Wall
HOME | REVIEWS | NEWS | FESTIVAL | AWARDS | Q&A | ABOUT | TALKBACK