T R A I L B L A Z E R

Isabel Sandoval - Lingua Franca
T I M E L E S S S T A R

Leslie Jordan
Previous winners: Harvey Fierstein, Jane Fonda, Angela Lansbury, Cloris Leachman, Ian McKellen, Catherine O'Hara, Meryl Streep, George Takei, Lily Tomlin, John Waters, Betty White
---
Dorian TV Awards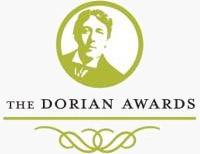 W I N N E R S . . .
3:
I MAY DESTROY YOU
WANDAVISION

2: HACKS
POSE

1:
IT'S A SIN
BIG MOUTH
EUROVISION SONG CONTEXT
FRAMING BRITNEY SPEARS
LOVE, VICTOR
RUPAUL's DRAG RACE
SATURDAY NIGHT LIVE
ZIWE

M U L T I - N O M I N E E S . . .
4:
MARE OF EASTTOWN

3:
THE CROWN
THE QUEEN'S GAMBIT
SMALL AXE

2:
BRIDGERTON
THE FLIGHT ATTENDANT
GIRLS5EVA
LOVECRAFT COUNTRY
PRETEND IT'S A CITY
TED LASSO
VENENO

A L L T H E T V N O M I N E E S
T V D R A M A

Bridgerton
The Crown
Lovecraft Country
P-Valley


Pose
T V C O M E D Y

The Flight Attendant
Girls5eva


Hacks
PEN15
Ted Lasso
M O V I E / L I M I T E D S E R I E S

I May Destroy You
It's a Sin
Mare of Easttown
Small Axe
The Queen's Gambit


L G B T Q T V S H O W

I May Destroy You


It's A Sin
Love, Victor
Pose
Veneno
U N S U N G T V S H O W

A Black Lady Sketch Show
Girls5eva


Love, Victor
Search Party
Veneno
We Are Who We Are


C A M P Y T V S H O W

At Home with Amy Sedaris
Dolly Parton's Christmas on the Square


Eurovision Song Contest
Ratched
WandaVision
T V P E R F O R M A N C E

Michaela Coel - I May Destroy You
Kaley Cuoco - The Flight Attendant
Thuso Mbedu - The Underground Railroad
Elizabeth Olsen - WandaVision
Billy Porter - Pose
MJ Rodriguez - Pose


Jean Smart - Hacks
Jason Sudeikis - Ted Lasso
Anya Taylor-Joy - The Queen's Gambit
Kate Winslet - Mare of Easttown


T V S U P P O R T I N G
P E R F O R M A N C E

Gillian Anderson - The Crown
John Boyega - Small Axe
Pappa Essiedu - I May Destroy You


Kathryn Hahn - WandaVision
Marielle Heller - The Queen's Gambit
Callum Scott Howells - It's a Sin
Dominique Jackson - Pose
Julianne Nicholson - Mare of Easttown
Jean Smart - Mare of Easttown
Bowen Yang - Saturday Night Live
T V D O C U M E N T A R Y

Framing Britney Spears
I'll Be Gone in the Dark
Pretend It's a City
Pride
Tina


A N I M A T E D S H O W

Big Mouth
Bob's Burgers
Harley Quinn
Invincible
South Park: The Pandemic Special

C U R R E N T A F F A I R S S H O W

Full Frontal with Samantha Bee
Last Week Tonight with John Oliver
The Amber Ruffin Show
The Late Show with Stephen Colbert


Ziwe
R E A L I T Y S H O W

Legendary
Nailed It
Queer Eye


RuPaul's Drag Race
The Great British Bake Off
V I S U A L L Y S T R I K I N G T V

Bridgerton
The Crown
Lovecraft Country
Pose
Small Axe
The Mandalorian


WandaVision
T V M U S I C P E R F O R M A N C E

Lady Gaga - The Star-Spangled Banner, Inauguration
Jonathan Groff - You'll Be Back, Hamilton


Kathryn Hahn - Agatha All Along, WandaVision
Elton John and Years & Years - It's a Sin, Brit Awards
Punkie Johnson, Anya-Taylor Joy, Lil Nas X,
Kate McKinnon, Bowen Yang - Pride Month Song,
Saturday Night Live
Bowen Yang - Loverboy, Saturday Night Live

W I L D E W I T O F T H E Y E A R

Michaela Coel
Kathryn Hahn
Fran Lebowitz
Randy Rainbow


Bowen Yang
S P E C I A L A W A R D S

YOU DESERVE AN AWARD 2021:


tbc

ARTIST OF THE YEAR 2019:


Olivia Wilde
ARTIST OF THE DECADE 2010s:


Lady Gaga
Runners-up: Greta Gerwig, Ryan Murphy, Billy Porter, Phoebe Waller-Bridge
T R A I L B L A Z E R

Mj Rodriguez - Pose
---
T O P T E N S
1 0 B E S T F I L M S Y O U N E V E R
K N E W W E R E L G B T Q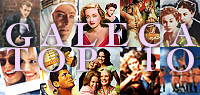 All About Eve (1950)
Fried Green Tomatoes (1991)
Lawrence of Arabia (1962)
A League of Their Own (1992)
A Nightmare on Elm Street 2: Freddy's Revenge (1985)
Rebecca (1940)
Rebel Without a Cause (1955)
Strangers on a Train (1951)
Thelma & Louise (1991)
Top Gun (1986)
Voted by members in 2017
1 0 B E S T A C T R E S S E S
O F A L L T I M E
Ingrid Bergman
Cate Blanchett
Bette Davis
Viola Davis
Jane Fonda
Katharine Hepburn
Isabelle Huppert
Julianne Moore
Barbara Stanwyck
Meryl Streep
Runners-up: Joan Crawford, Judi Dench, Sally Field, Judy Garland, Audrey Hepburn, Nicole Kidman, Jessica Lange, Helen Mirren, Elizabeth Taylor, Kate Winslet.

Voted by members in Nov 2016

---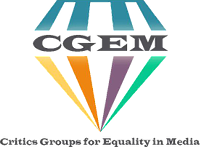 ---
Critics unite to promote equality in media
18.Jun.19, Los Angeles: Six critics organisations that champion underrepresented yet influential voices in entertainment journalism have joined forces to form Critics Groups for Equality in Media, a professional coalition seeking to improve awareness of the value of women, people of colour and LGBTQ journalists who cover the worlds of film and television. CGEM seeks to improve engagement with studios, networks, PR firms and other entertainment organisations, push for better pay and representation among media outlets on behalf of the groups' members, and nurture next-generation voices in entertainment journalism.
The allied groups participating in CGEM are the African American Film Critics Association, the Features Forum of the Asian American Journalists Association, Galeca: The Society of LGBTQ Entertainment Critics, the Latino Entertainment Journalists Association, the Online Association of Female Film Critics and Time's Up Entertainment, which recently launched Critical, an opt-in press database designed to support greater diversity among critics and entertainment reporters. The groups will exchange their experiences and ideas and work together to advance their goals. Among the possible initiatives, the coalition is discussing a watchdog component that would include giving studios, networks and PR houses an annual grade based on the quality of their engagement with each group. CGEM is also considering presenting special honours to public relations professionals and media executives who have advanced equality in media and working with journalists. Other entities sharing the coalition's mission will be invited to join in the future.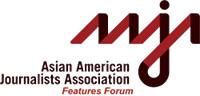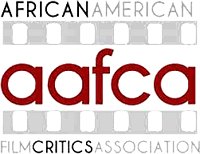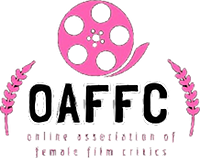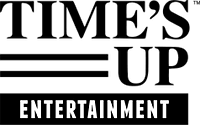 ---
© 2021 by Rich Cline, Shadows on the Wall
HOME | REVIEWS | NEWS | FESTIVAL | AWARDS | Q&A | ABOUT | TALKBACK