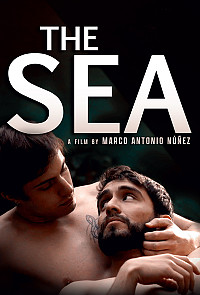 dir Marco Antonio Nunez
prd Franco Bertozzi Guerra
scr Marco Antonio Nunez, Franco Bertozzi Guerra
with Ana Burgos, Francisco Danobeitia, Marcelo Gutierrez, Anita Reeves, Consuelo Holzapfel, Alvaro Ceballos, Maria Teresa Alcaino, Costanza Cordovez, Daniela Alvarez, Javiera Walker, Josefina Green, Natalia Arancibia
release UK 2.May.22
21/Chile 1h18

---
Is it streaming?

---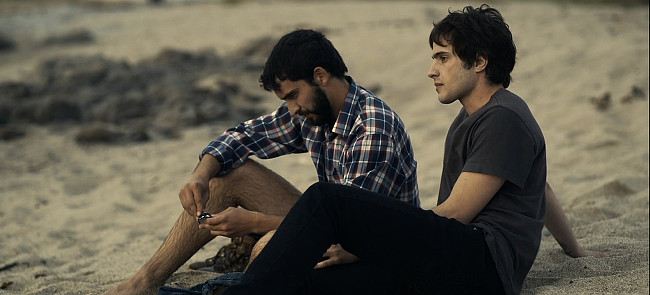 There's a dreamy, poetic vibe to this Chilean drama, which captures internalised feelings as it grapples with the nature of relationships and attraction. Filmmaker Marco Antonio Nunez shoots in a simple style that mixes documentary realism with soapy melodrama. This reveals the narrative in short clips that are knowingly edited together. The story is a slow burn, quietly spinning toward a confrontation that becomes increasingly inevitable.
---
Lorena and Diego (Burgos and Gutierrez) are adjusting to their new life in a small coastal town, nervously starting new jobs as a baker and teacher, respectively. Separately, each of them meets the thoughtful young Vicente (Danobeitia), whose love of art is intriguing. Lorena asks him to participate in her filmmaking project, while Diego discovers a mutual attraction that makes it increasingly difficult to repress his homosexuality, which has always strained his marriage. So as Diego and Vicente develop their relationship in secret, it's clear that they can't hide it for long.
---
Moving at a gentle pace, the film's writing and direction gradually deepen connections while exploring their interaction with the setting. Sequences are punctuated with a group of women fishing in the shallow surf, and locals regale Ana and Diego with knowing aphorisms about how the sea guides and echoes daily life. Things come to a head between these three characters on a camping trip as they discuss what love should look like, and if breaking the rules might make it better.

Danobeitia has a superbly understated charisma, so it's easy to see why Lorena and Diego are drawn to Vicente. Burgos' Lorena has an introspective reaction, confused by the shift in mea marriage's dynamic as she seeks for bigger answers in nature. Gutierrez has a more difficult role as the confused Diego, afraid to let his real feelings come to the surface even though he knows he must. The way the three of them negotiate their relationship is beautifully underplayed.

The film is written, directed and acted with an intimate that can't help but pull us in deeply. And our own stories will dictate which of these people we most closely identify with as we wait for the other shoe to drop between them. For much of the film, sex lurks as a possibility, and when it does emerge it's furtive, accompanied by vivid wave of tension. This adds a sharp edge to the film's depiction of various aspects of romance, even as it ends on a rather sudden but hopeful note.
| | | |
| --- | --- | --- |
| | themes, language, sexuality | 10.May.22 |