---
All the Beauty and the Bloodshed
Review by Rich Cline |

MUST

SEE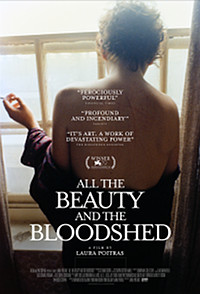 dir Laura Poitras
prd Howard Gertler, John Lyons, Nan Goldin, Yoni Golijov, Laura Poitras
with Nan Goldin, Megan Kapler, Patrick Radden Keef, Mike Quinn, Darryl Pinckney, David Velasco, Marvin Heiferman, Annatina Meichler, Noemi Bomazzi, Maggie Smith, David Armstrong, David Wojnarowicz
release US Oct.22 nyff,
UK Oct.22 lff
22/US 1h53


TORONTO FILM FEST
LONDON FILM FEST
---
Now streaming...

---
With this extraordinary film, documentarian Laura Poitras takes a multifaceted look at a fascinating artist. As a biography of photographer Nan Goldin, this is a clear-eyed look at her life, work and survival. And it seamlessly connects her efforts to raise awareness of the Sackler family's direct responsibility in more than half a million deaths from opioid addiction. All of this is skilfully woven together with a remarkably gentle hand.
---
Growing up in a repressed Boston home, Nan was 11 when her beloved older sister committed suicide. Sent into the foster system at 14, Nan began photographing people as a way to preserve relationships. And she discovered that her pictures allowed her to explore topics that others were afraid to speak about. This led her into the gay and drag communities, including the post-punk scene after Stonewall in 1969. Decades later, she became addicted to opioid prescribed for an injury. Recovered, she is now an activist pointing a finger at the Sackler family's lies.
---
Smooth, subtle editing pulls the audience in, blending personal interest with a righteous sense of outrage at various forms of denial. As an acclaimed artist, Goldin put her career on the line to take the Sacklers and Purdue Pharma down, asking museums and hospitals to refuse ill-gotten cash and remove names from donated wings. Poitras deftly manages to integrate the Sackler brothers' story without ever losing focus on Goldin, who founded the advocacy group PAIN (Prescription Addiction Intervention Now).

The Sacklers made their fortune by underplaying the addictive nature of valium. Then they moved into more powerful opioids, blatantly lying about the dangers, directly creating a crisis that still rips families and communities apart. Goldin has always used her photography as a powerful voice, and creates moving links between opioids and the Aids epidemic, which claimed her beloved fellow photographer Armstrong. And she's refreshingly open about aspects of her life most public figures choose to hide.

Poitras fills the screen with Goldin's expressive photos and home movies, tracing her colourful life chronologically while mining for both deeply felt emotional honesty and the much bigger sociological picture. It's Goldin's intense relationships and compelling personal journey that strike a nerve. And this in turn makes her activism hugely inspiring, as she delights in scaring wealthy people by revealing the evil ways they make their money. In skilfully telling her story with so much resonance, Poitras brings Goldin's message to vibrant life.
| | | |
| --- | --- | --- |
| | themes, language, nudity | 2.Sep.22 vff |
---
Anhell69
Review by Rich Cline |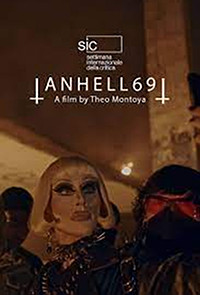 dir-scr Theo Montoya
prd Bianca Oana, David Hurst, Juan P Castrillon, Theo Montoya
with Camilo Najar, Vitor Gaviria, Alejandro Hincapie, Camilo Machado, Alejandro Mendigana, Julian David Moncada, Juan Esteban Perez, Sharllot Zodoma, Alejandro Duque, Jeronimo Rendon Deossa, Jonathan Leandro Cadavid, Julian Stevens Arias
narr Theo Montoya
release WP Sep.22 vff
22/Colombia 1h15

---



See also the short:


---
Now streaming...

---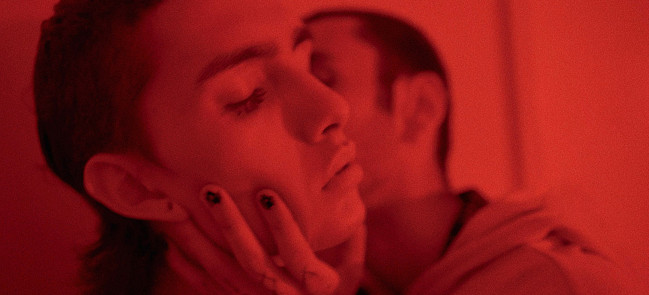 News clips and home video add gritty edge to this swirly Colombian documentary, which dramatically explores decades of drug-trade violence that tore the nation apart. Expanding on his short doc Son of Sodom, filmmaker Theo Montoya's poetic approach mixes reality and imagination. It's visually sumptuous, skilfully shot and edited to dig deep under the skin, provoking both thought and emotion. Montoya calls this a film without borders, without gender.
---
Speaking from his coffin, a man says he never asked to be born. And once in the cemetery, he'll never escape his hometown Medellin. While peace emerged in 2016 with a promise for the future, he's from a fatherless generation that used and sold drugs. His love of cinema leads him to hold a casting call for young actors who audition by speaking about their lives. He feels a specific attraction to Camilo, whose social media handle is Angell69, a spin on the Spanish word for angel. And he died a week after his audition.
---
As narrator, Montoya describes the movie he planned to make with Camilo, a fantasy about love and sex in a violent city featuring silhouette ghosts with glowing eyes. Imagery flickers kaleidoscopically, placing the culture's religious aspects alongside an escapist clubbing scene. And the film pays tribute to a string of young men who, like Camilo, had lives cut pointlessly short by murder, suicide or overdose. Montoya also pointedly asks respected filmmaker Gaviria to play the hearse driver.

In casting interviews, young men unapologetically discuss their queer sexuality. They tell stories about fathers who are missing or dead, and describe getting involved in crime and sex work for survival. Having experienced so much brutality in their lives, they're not afraid of death, seeing it as rest rather than pain. So they party like there's no tomorrow, expressing themselves through colourful style. And they have dreams of travelling, being free, having a real home, finding love and success.

In this city ruled by violence, the cemeteries run out of space. This is a haunting depiction of a generation that is desperately seeking hope, having discovered ways to laugh in the face of hardship. The emptiness of life, as sparkly and glamorous as it appears, is painful to watch. There are a lot of ways to die here, but there's also a hint of promise for the future, perhaps still slightly out of reach. All of these feelings are instantly resonant, the same almost everywhere on earth.
| | | |
| --- | --- | --- |
| | themes, language, violence, sexuality | 25.Aug.22 vff |
---
The Fabulous Ones Le Favolose
Review by Rich Cline |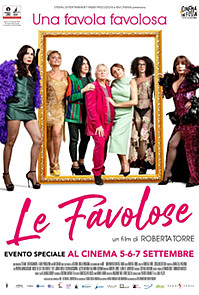 dir Roberta Torre
prd Donatella Palermo
scr Roberta Torre, Cristian Ceresoli
with Porpora Marcasciano, Nicole De Leo, Sofia Mehiel, Veet Sandeh, Mizia Ciulini, Massimina Lizzeri, Antonia Iaia, Mina Serrano, Rocco Castrocielo, Marco Celli, Paola Contini, Patrizia Piccinini
release WP Sep.22 vff
22/Italy 1h19

---

---
Now streaming...

---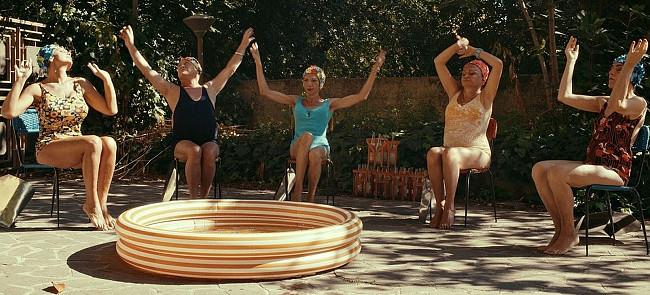 With a wonderfully cheeky tone, this meandering Italian documentary-drama is a joyful exploration of connections between a group of middle-aged Italian trans women. It's a warm, honest film that reflects a varied range of feelings and experiences. Beautifully shot and edited, the movie is assembled artistically by director-cowriter Roberta Torre, revealing a matter-of-fact affection for these colourful people who refuse to be normal, so instead they are fabulous.
---
After Antonia dies, seven of her closest friends gather to remember her. This is especially important for them because Antonia's family, rejecting her gender, buried her as a man. Antonia brought them together in life, and still does as a ghost. They return to their old haunts, triggering deeply personal anecdotes as they put on long-forgotten glamorous clothing. And once they're reunited in style, they're able to rediscover their youthful silliness. They also read a letter Antonia left for them, asking them to bury her in her green dress, because she didn't trust her parents.
---
Evocative voiceovers allow these women to speak from their hearts, sharing fascinating memories and some strongly moving emotions. As they reassemble as a group, their lively conversations bristle with a sense of the deep connections they have made over the decades. Each of these articulate women also gets a chance to speak to the camera about her childhood and youth, including highs and lows, plus what they have done over the intervening years. Meanwhile, key events are dramatised, including Antonia's funeral, which is accompanied by whispered gossipy commentary.

"Without prostitution, we wouldn't have survived," observes Porpora, noting the irony of how selling sex freed them from the control of men. They had already survived the confusion of their childhoods, sometimes rejected by their families and attacked by strangers. And in a whimsical touch, as they begin to ponder their mortality, they reach out to Antonia with a seance, also conjuring another late friend Massimina before helping Antonia dress the way she wanted to be remembered.

As young women in the 1970s these women saw a wardrobe full of dresses as a spaceship that could transport them to other worlds. Coming of age on the heels of the sexual revolution, they felt like they had a lot to prove. So being a fly on the wall at their reunion is fascinating, as each has dealt with (or denied) ageing in her own inimitable way. And their style, demeanour, disagreements and genuine love reveal remarkably intimate details.
| | | |
| --- | --- | --- |
| | themes, language | 26.Aug.22 vff |
---

< < D O C S > >
See also: SHADOWS FILM FESTIVAL

© 2022 by Rich Cline, Shadows on the Wall


HOME | REVIEWS | NEWS | FESTIVAL | AWARDS | Q&A | ABOUT | TALKBACK