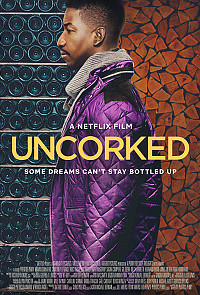 dir-scr Prentice Penny
prd Prentice Penny, Datari Turner, Chris Pollack, Jason Michael Berman
with Mamoudou Athie, Courtney B Vance, Niecy Nash, Matt McGorry, Sasha Compere, Gil Ozeri, Kelly Jenrette, Bernard David Jones, Meera Rohit Kumbhani, Matthew Glave, Bob Geabhart, Robert Cox
release US/UK 27.Mar.20
20/US Netflix 1h44



---
TORONTO FILM FEST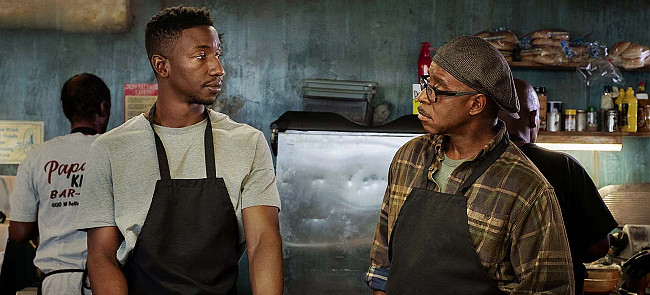 Sharply well made, this warmly observant drama centres on a father and son whose plans clash with each other. First-time feature writer-director Prentice Penny maintains a superbly intimate atmosphere that offers glimpses into the minds and emotions of the characters, tracing a young man's journey as he chases his dream. The people are very easy to identify with as they grapple with situations that challenge us to think about our own ambitions.
---
Louis (Vance) runs a Memphis barbecue joint with his wife Sylvia (Nash). And he expects his son Elijah (Athie) to take over, like he did from his father. But Elijah actually would rather train to become a master sommelier. As he begins a relationship with Tanya (Compere), she encourages him to go for it, as does his mother Sylvia (Nash). Dad is less supportive, and learning everything about wine is harder than he expects. But Elijah works overtime so he can join his study group (McGorry, Ozeri and Kumbhani) on an exchange trip to Paris.
---
In an opening scene, the charming, quick-thinking Elijah is explaining white wines based on their resemblance to hip hop artists. By contrast, Louis is so stuck in his ways that he dismisses Elijah's wine-tasting course, sure it won't last. He also resents Elijah for thinking he's better than them, which of course he doesn't: it's Louis who has the problem. Meanwhile, repeated comments that Sylvia is a cancer surviver hint at a plot point to come. Thankfully, these elements are never as simple as they seem to be.

The actors create earthy, believable inter-relationships. Athie is terrific, a likeable young man who quietly chooses his own path but respects those around him. Vance nicely underplays Louis' stubbornness, superbly countered by Nash as his wonderfully no-nonsense wife. As Elijah's less-adept fellow student, Ozeri gets the comical scene-stealing role, but thankfully never goes over-the-top. More interesting is rival Harvard, played with a complex mix of arrogance, generosity and resignation by McCorry.

The film is nicely written and directed to tell the story without pushing any of the bigger dramatic points. Louis' intransigence is relentless but never over-the-top. And the scenes shot in Paris provide a subtle layering of beauty and reality, a terrific comparison and contrast to Memphis. The story takes some big turns along the way, delicately navigated to emphasise deeper themes. This gives this thoughtful film a quietly provocative kick. It'll also make you hungry for some brisket and a smokey red.
| | | |
| --- | --- | --- |
| | themes, language | 31.Mar.20 |
R E A D E R R E V I E W S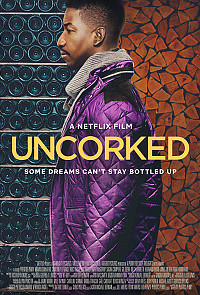 Still waiting for your comments ... don't be shy.