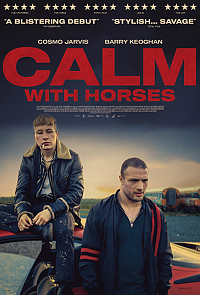 dir Nick Rowland
scr Joseph Murtagh
prd Daniel Emmerson
with Cosmo Jarvis, Barry Keoghan, Niamh Algar, David Wilmot, Ned Dennehy, Anthony Welsh, Brid Brennan, Kiljan Moroney, Liam Carney, Ally Ni Chiarain, Hazel Doupe, Ryan McParland
release Ire/UK 6.Mar.20
19/Ireland Film4 1h41




---
TORONTO FILM FEST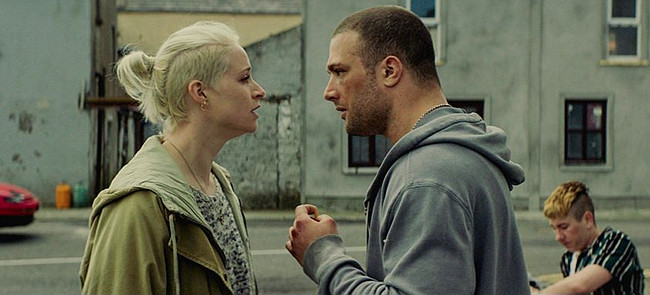 This rural Irish drama may be bleak in tone, but it's so gorgeously shot and performed that the viewer is pulled into the story, easily identifying with the complex situations the main characters are grappling with. It's a powerful exploration of how life sometimes pushes people in directions that they never wanted to go. And it's written and directed with a light enough touch that it never becomes overwhelming.
---
After he quits boxing, Douglas (Jarvis) is quickly snapped up by the Dever family, local mobsters who need his heavyweight skills. But this creates problems with Ursula (Algar), the mother of his autistic 5-year-old Jack (Moroney). Torn between his love for his family and his increasingly violent work, the soft-spoken Douglas is led deeper into the Dever business by his friend Dympna (Keoghan), whose uncles (Wilmot and Dennehy) run the family. So when they ask Douglas to kill a man (Carney), he feels like he's been pushed into a corner.
---
The story unfolds with naturalistic rhythms, never tipping into crime-thriller cliches. Douglas may look like a hulking, dimwitted brute, but he's actually thoughtful, sensitive and smarter than he knows. His relationships with Ursula and Jack are raw and engaging, complicated by Ursula's growing friendship with Rob (Welsh), who runs the horse-riding therapy programme for Jack. By contrast, the Dever brothers are vicious and vengeful, and Dympna seems in denial about the lengths they will go to get their way.

Performances are gritty and grounded in earthy honesty. At the centre, Jarvis is strikingly engaging, attractive in a darkly offbeat way, and easy to root for as he wears his emotional struggles on his sleeve. Even when he fails, it's clear that he's trying to do the right thing. Keoghan delivers another astonishingly committed performance as the carefree makeshift prince of this ruling family, with Wilmot and Dennehy finding unexpected textures in their roles as well. Meanwhile, Algar and Carney give the film its heart, and a terrific cameo from Brennan adds further emotional acuity.

In a remarkable feature debut, director Rowland stages scenes with a visceral honesty, with gorgeous cinematography by Piers McGrail in fascinating locations. While Murtagh's script cuts through the layers to reveal characters and connections that continually surprise the audience. Violence is sudden and unnervingly vicious, but it's always tempered within the context of the characters' humanity. And the moments of tenderness are so achingly realistic that they make these people instantly recognisable, even within their very specific situations.
| | | |
| --- | --- | --- |
| | themes, language, violence, drugs | 4.Feb.20 |
R E A D E R R E V I E W S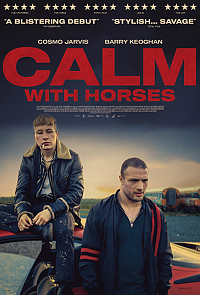 Still waiting for your comments ... don't be shy.