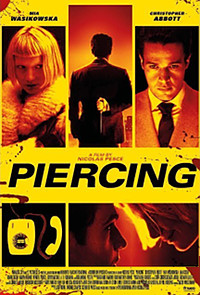 dir-scr Nicolas Pesce
prd Antonio Campos, Josh Mond, Jacob Wasserman, Schuyler Weiss
with Christopher Abbott, Mia Wasikowska, Laia Costa, Maria Dizzia, Marin Ireland, Wendell Pierce, Dakota Lustick, Olivia Bond, Will Brill, Paul Nazak
release US 1.Feb.19,
UK 15.Feb.19
18/US 1h21



---
SUNDANCE FILM FEST
EDINBURGH FILM FEST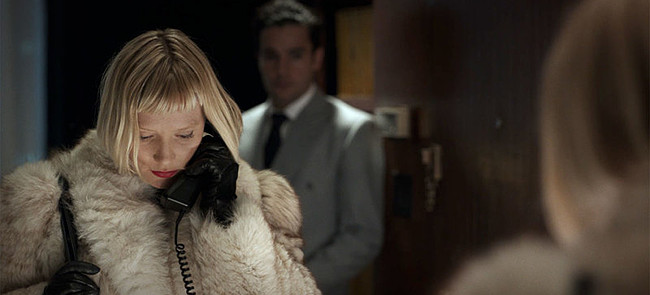 Opening in the style of a vintage video rental, this inventive shocker delights in unsettling the audience. It's a cool mashup of a sexy 1980s thriller with 1970s-style psycho-horror, as writer-director Nicolas Pesce wrongfoots the viewer at every turn, spiralling events off into darkly violent directions. Based on a Murakami novel, the film's disturbing tone is hardly surprising.
---
Reed (Abbott) has a perfect life in a gleaming high-rise flat with his a loving wife (Costa) and new baby. But his inner life is something else entirely, as he heads off to what he says is a conference but is actually a cover for checking into a hotel and killing a random prostitute with an icepick. He nervously rehearses his plan before the girl, Jackie (Wasikowska), arrives. But her actions mean that he quickly loses control of the evening, finding himself in Jackie's lurid red apartment as she concocts a plan of her own.
---
Pesce fills the movie with witty imagery and sounds that play up nasty impulses, keeping the audience guessing whether Reed is a hitman, a serial killer or a novelist with a difficult-to-tame imagination. Intriguingly, the narrative never lets the viewer hold on to an expectation for long, dropping in new revelations, dramatic shifts and, most engagingly, a series of awkward connections between the characters. But as the film progresses, it begins to look like these are just damaged people hurting each other for no real reason. Perhaps that's the grim point.

The actors are enticingly muted, keeping thoughts to themselves for the most part. Each character lets his or her guard down when they feel like they're in a safe place, most notably Wasikowska, whose Jackie turns into a chatty every-girl at home. Abbott remains more enigmatic, clearly unnerved by what he has set out to do on this fateful evening. As these two circle around each other, the shifting balance of power brings out nasty memories and some hideous present actions.

As things turn increasingly bizarre, the imagery is freaky and downright insane, as Pesce deploys effects including miniatures, grisly makeup and digital yuckiness. Some of this must only exist in Reed's delirious mind, as he witnesses ugly violence or is attacked by a slimy bug-like creature. And there's also the sense that this is a parable about the battle of the sexes. The question is who the aggressor really is, and why. And in the end, even if the film's style is impressive, the empty nihilism becomes exhausting.
| | | |
| --- | --- | --- |
| | themes, language, violence, sexuality | 5.Feb.19 |
R E A D E R R E V I E W S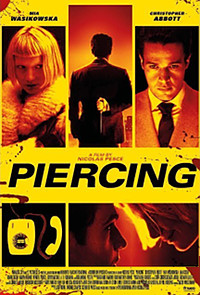 Still waiting for your comments ... don't be shy.