TORONTO FILM FEST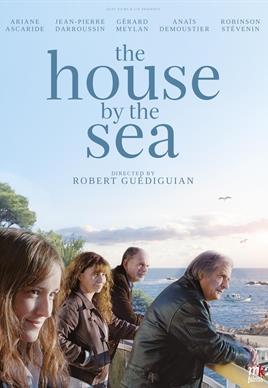 Set in a picturesque notch in France's southern coastline, this ensemble drama circles around an estranged family brought back together by circumstances and forced to deal with both past and very present issues. It's low-key and meandering, but thankfully filmmaker Robert Guediguian avoids melodrama, allowing space for actors to create realistically messy characters who are easy to identify with.

When Maurice (Ulysse) has a stroke, his three middle-aged children interrupt their lives to make a plan. Actress Angele (Ascaride) returns to the picturesque seaside village she left 20 years earlier for good reason. The cynical Joseph (Darrousin) returns with his much younger fiancee Berangere (Demoustier). While older Armand (Meylan) has remained in town managing the family restaurant. Their reunion is both warm and prickly. Meanwhile, Maurice's doctor Yvan (Tregouet) is the son of neighbours (Boudet and Mnich) who are having their own problems. And young fisherman Benjamin (Stevenin) has a crush on Angele.

The film's gentle, loping pace allows Guediguian to hone in on details in the characters and relationships. Conversational rhythms are natural, echoed in the trains that cross the stone viaduct above the cove. Old connections add complications, such as the way Yvan latches on to Berangere, who was already planning to leave Joseph. Armand is determined to maintain his father's cheap and cheerful recipes in the restaurant. And then a topical angle arrives with the discovery of refugee children from North Africa.

Ascaride anchors the film as a woman for whom everything in this place reminds her of a past she wants to forget, notably the loss of a younger sister (Seignon in flashbacks). And Angele's presence causes ripples for those who have remained in town. Ascaride has superb chemistry with Darroussin and Meylan, a lifelong bond that shows the strain of decades of neglect. It's wonderful to see them reconnect and remember their childish encounters. Even better is the way they rediscover themselves.

Yes, all of this is very French, with wordy, metaphor-heavy dialog and pointed confrontations that deliberately sidestep the true issues until everything erupts into rather dry emotions. As it goes along, the film folds in a variety of storylines, playing cleverly with the relationships and culture. These are people who want to maintain the positive elements of a life they've always known. But the world is changing around them, and their constant refrain that "it was better back then" is annoying the younger generation.