dir-scr Matthew Miele
prd Justin Bare, Jennifer Cooke, Matthew Miele
with George Clooney, Lenny Kravitz, Elaine Stritch, Wes Anderson, Naomi Campbell, Alan Cumming, Jon Hamm, Anjelica Huston, Anthony Bourdain, Sofia Coppola, Jeff Goldblum, Herb Alpert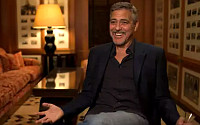 release US 11.May.18
18/US 1h32


Filmmaker Matthew Miele takes a witty dive into the notoriously discreet Manhattan hotel, playground of the rich and famous. The staff is tight-lipped about what goes on there, so Miele also turns to the celebrities to spill the dirt. With a snappy pace and a fascinating attention to detail, this meandering documentary is an enjoyable mix of history and star-spotting.

The choice of British royals when they're in New York, the Carlyle is an English-style luxury hotel with eye-watering prices. Nothing about it is hip or opulent, which makes it both. The secret is the warmth and old-world style of the employees, who make extraordinary efforts to ensure that guests feel at home. The epitome of timeless New York elegance, the building maintains its art deco roots with elegant, playful touches. All of which helps the Carlyle maintain its reputation as the most glamorous hotel in the world without ever shouting about it.

When the concierges, barmen, elevator operators and cleaners open up, they tell lively anecdotes about favourite guests like Jack Nicholson, George Clooney, Roger Federer and Paul Newman, who fine-tuned his salad dressing recipe in the kitchen. Many of the staff have worked there for decades, so they can debunk rumours (there was no secret tunnel to sneak Marilyn Monroe in) as well as put the hotel into the context of the city's history. There's a superb segment about Bobby Short, the great musician who made the cafe his home.

Like the hotel itself, the film is packed with lovely details and surprises. Campbell talks about the feeling of being in a place where the most famous people in history have stayed, like Mark Twain, John F Kennedy and Princess Diana. Stritch says the people working there make you feel magical. Having befriended much of the staff, Clooney talks about how it feels like staying at someone's home. Cumming recounts how he shot his outrageously naughty album cover there guerrilla style.

This is such an entertaining documentary that we don't want it to end. It may be a little simplistic, a collection of talking heads edited together with archival snapshots and new footage. But it's packed with amusing moments (Harrison Ford and Bill Murray make hilarious appearances) and some strong emotions too. It's a remarkable portrait of a building that bristles with history and romance while maintaining the dignity the rest of the world has lost. And frankly, this doc is as close as most of us will come to staying there.
dir-scr Simon Napier-Bell
prd Duncan Napier-Bell, Nicholas Napier-Bell
with Ian McKellen, Stephen Fry, Derek Jacobi, David Hockney, Elton John, Matt Lucas, Marc Almond, Olly Alexander, Simon Callow, Will Young, Julian Clary, Michael Cashman, Paul Gambaccini, Peter Tatchell, Chris Smith, Tom Robinson Angela Eagle, Matthew Parris, Brian Paddick, Lee Tracey, Jake Graf

release UK 14.May.18
17/UK 1h30

A straightforward talking-head documentary, this film traces how British culture has changed in its attitudes toward homosexuality, which was illegal until half a century ago. A flurry of interviews, news footage and film clips, this is a fast-paced and relatively comprehensive exploration of how it felt to be gay when it was still against the law, and also the challenges faced by the LGBTQ community in the following years.

Many interviewees remember growing up in a culture in which they had to live a secret life. Some recount suicide attempts, or talk about finding hope in films like Victim (1961), even as men were going to prison after homosexuality was partially decriminalised in 1967. The laws only applied to men, but lesbians felt pressured to conform as well. Meanwhile, gay characters in film and television were still stereotypical, and in the 1980s politicians put discrimination back into the law. But the subculture grew, largely through the nightlife scene that created makeshift families.

The vast number of people on-screen range right across society, from artists and musicians to politicians, activists, entrepreneurs and more. As they move chronologically through history, they speak about landmark moments, such as David Bowie's coming out, Tom Robinson's anthem Glad to Be Gay (1978), and Michael Cashman's groundbreaking gay character on EastEnders. The arrival of Aids in the 1980s led to even more horrific public bigotry amid years of tragic death. But this also brought more defiance and openness.

Period news and propaganda clips are startling, reflecting accepted ideas at the time that are frankly appalling now. This adds context as people reveal how they felt about such undisguised oppression while recounting their specific experiences. It's a fast-paced journey through both gay culture and society's relationship to homosexuality over the past century, including the ongoing battle for legal equality which has given birth to charities like Stonewall and spurred on activists like Peter Tatchell.

There are some powerfully moving moments, such as Elton John expressing regret for not being more vocal earlier in his career. And the film touches on the impact of the awful events after Justin Fashanu became the first (and still only) top footballer to come out. Filmmaker Napier-Bell is covering the full spectrum of queer culture. And it's important that he notes that hateful behaviour continues throughout Britain, which is especially dangerous when combined with things like family rejection or chem-sex addiciton. We've come a long way, but we're not there yet.
15 themes, language, imagery
---
12.May.18
---

R E V I E W B Y R I C H C L I N E
McQueen


MUST

SEE
dir Ian Bonhote
scr Peter Ettedgui
prd Ian Bonhote, Andee Ryder, Nick Taussig, Paul Van Carter
with Lee Alexander McQueen, Gary James McQueen, Janet McQueen, Sebastian Pons, Isabella Blow, Detmar Blow, Murray Arthur, Andrew Groves, Mira Chai-Hyde, John Hitchcock, John McKitterick, Koji Tatsuno, Romeo Gigli, Simon Costin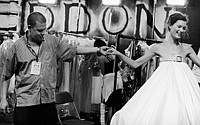 release UK 8.Jun.18,
US 20.Jul.18
18/UK 1h51


Beautifully assembled, this is an unusually involving documentary, tracing the life of the British designer's career with a moody sense of artistry that carefully focusses on relationships. It's strikingly visual, drawing on Lee Alexander McQueen's iconic clothing and epic shows, and director Ian Bonhote stirs in some clever elements of his own. Of course, it's a sad story, and it's powerfully moving.

Born to a supportive working-class family, Lee McQueen showed a very early interest in fabric and design, then pursued the career with passion, getting jobs on Saville Row and in Milan before training at St Martins. A bold innovator who delighted in provoking audiences, he was snapped up by Givenchy and struggled to marry his edgier personal work with the more rigid structure of an established fashion house. Later he found more freedom working with Tom Ford at Gucci. But fame brought the usual problems with loneliness and drugs, and at his artistic peak he took his own life.

Filmmakers Bonhote and Ettedgui pull the audience in from the start. Structured around a series of home videos, the film includes snapshots and news reports to trace McQueen's legendary shows as they relate to events in his life. Not only does this put his work in context, but it adds a powerful narrative arc to his life story, accompanied by Michael Nyman's evocative music as a series of themed skulls that at first feel random but deepen in meaning.

All of which captures a real sense of McQueen's personality, cleverly weaving in TV interviews to show his defiant individualism. Combined with intimate video clips, there's a real sense that he is finally getting to tell his own story surrounded by the people who love him. This also allows the filmmakers to create a pungent sense of his exuberant highs and darkly disturbing lows, as two deaths very close to him pushed him to act on suicidal urges he had been feeling for years.

The doc includes moments that are riotously funny and wrenchingly sad, connected smoothly through the prism of McQueen's work. His catwalk shows are still heart-stopping. The 1995 Highland Rape show was decried as being misogynistic when it was the very opposite. The 2001 Voss show is telling, scary and gorgeous on so many layers. La Damme Bleu in 2008 is a devastating homage to Isabella. And his final show, Plato's Atlantis in 2010, only reminds us that he had barely begun to change the world.
15 themes, language
---
10.Apr.18

R E V I E W B Y R I C H C L I N E
That Summer


dir Goran Hugo Olsson
prd Nejma Beard
with Peter Beard, Lee Radziwill, Edith Ewing Bouvier Beale, Edith Bouvier Beale, Andy Warhol, Truman Capote, Jacqueline Onassis, John F Kennedy Jr, Mick Jagger, Bianca Jagger, Paul Morrissey, William Vanden Heuvel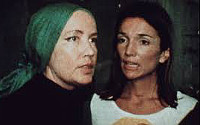 release US 18.May.18,
UK 1.Jun.18
17/Sweden Dogwoof 1h20

---
BERLIN FILM FEST
A gorgeous collection of photos and film from the summer of 1972 on Long Island, this documentary is a string of recollections about the extraordinary friends and family of photographer Peter Beard. At its centre are four unseen reels of film about the mother and daughter Edies before they were immortalised in the Maysles' Grey Gardens. It's an almost dreamlike film that gets under the skin.

Clips are framed with scenes of Beard looking through a book of his photos and collages, reminiscing about trips to Africa and relaxing summers in Montauk, at the top tip of Long Island. Photographs feature his friends, a who's who of high-art society from Warhol, Capote and Jagger to Francis Bacon and Karen Blixen. This particular summer, he and his close friend Lee Radziwill, Jackie O's younger sister, spent several days interviewing Lee's aunts Big Edie and Little Edie as workmen carried out repairs on their tumbledown house Grey Gardens.

The majority of this documentary is this raw footage, as Lee supervises the work and Peter snaps photos. Shot over a couple of months, the footage shows the mother and daughter's reclusive life, unable to afford repairs to their home, living amid bags of rubbish and an army of beloved cats, plus a family of raccoons in the eves. The repair work (funded by Jackie and Aristotle Onassis) seems almost overwhelming, especially as it's interrupted by aggressive visits from inspectors who clearly think the Edies are tarnishing their posh East Hampton community.

This footage (shot by the Maysles, Warhol and others), is combined with other film and photos to create an otherworldly dip into a life of privilege as these old American families mix with the superstars of the day. Beard's photographs have a remarkably surreal tone, capturing people in mid-flow as they are thinking, speaking, living in their singular environments. So this doc as a whole feels almost etherial, a trip through a remarkable summer as narrated by a now 80-year-old man.

It's also completely unconstructed. Unlike the Maysles brothers' Grey Gardens, which was shot the following year, this footage has a B-roll quality to it, catching details along with random conversations. This means that it swirls in circles, repeating itself and doubling back, and sometimes coming to a full stop for a bit of random singing. This lack of a through-line can make the film itself feel a bit dull, especially as it exists in such a rarified atmosphere. But it's also mesmerising.
12 themes, language
---
2.May.18
---


< < D O C S > >
See also: SHADOWS FILM FESTIVAL

© 2018 by Rich Cline, Shadows on the Wall


HOME | REVIEWS | NEWS | FESTIVAL | AWARDS | Q&A | ABOUT | TALKBACK