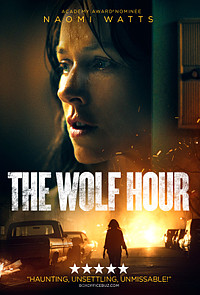 dir-scr Alistair Banks Griffin
prd Bailey Conway, Brian Kavanaugh-Jones, Bradley Pilz
with Naomi Watts, Jennifer Ehle, Emory Cohen, Kelvin Harrison Jr, Jeremy Bobb, Brennan Brown, Maritza Veer, Sean Pilz, Justin Clarke, Richard Bird, Pedro Hollywood, Heinley Gaspard
release US 6.Dec.19,
UK 23.Mar.20
19/US 1h39




---
SUNDANCE FILM FEST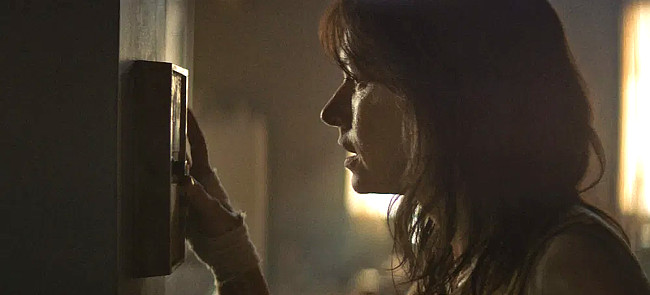 Dark and atmospheric, this slow-burn dramatic thriller is set during the Son of Sam killings in New York, so everyone in the movie is on edge. This creates a thick tension that runs through each scene, heightening everything and giving the adept cast members plenty to play with. As a result, the film gets under the skin, even if it feels archly muted, and even though the storytelling takes awhile to get moving.
---
During the sweltering summer of 1977, novelist June (Watts) agoraphobically cowers in her cluttered apartment in the Bronx, seriously unnerved when a new kid, Freddie (Harrison), turns up to deliver her groceries. Her friend Margot (Ehle) tries to help sift through the mess that June's grandmother left behind, although giving June a gun might not be the best idea. Meanwhile, June's publisher is pressuring her about the deadline for her next book. And when she begins to feel lonely, June calls a dating line and meets Billy (Cohen), who encourages her to face her fears.
---
Writer-director Griffin builds a pungent, moody tone, playing up June's grubby existence as she lowers her trash out the window, watches neighbours fight downstairs and grows increasingly rattled by her constantly ringing doorbell. Sometimes the effort to portray June's perspective feels a little forced, and the array of people she interacts with is rather carefully constructed. This style-over-substance approach sometimes makes the themes feel too ambitious for such a slender plot. But seen through June's eyes, it's pretty freaky.

Watts brings her usual layers of fascinating depth to the role, making June's paranoia eerily sympathetic. June is a full-on mess, and her interaction with Ehle's down-to-earth Margot is beautifully played without sentimentality. Cohen brings a woolly warmth that further pushes June forward, in stark contrast to Bobb's slimy cop. And as she lets Freddie further into her life, Harrison stirs earthy energy into the fabric of the story that adds depth to the payoff.

There's a sense that Griffin is evoking a time when the world had more shadings to it, with clear foreshadowing to the more monochrome factions of the post-9/11 world, including some clever apocalyptic suggestions. June's odyssey has some terrific wrinkles, all beautifully played by the expressive cast. Her fear is palpable, gut-churning and desperate, although the film is made in a way that lets the audience watch without experiencing it. So the film is more intriguing than satisfying. Which isn't necessarily a bad thing.
| | | |
| --- | --- | --- |
| | themes, language, violence, sexuality | 22.Mar.20 |
R E A D E R R E V I E W S

Still waiting for your comments ... don't be shy.