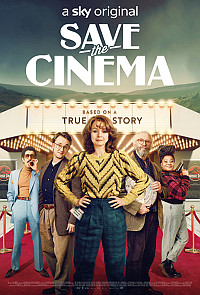 dir Sara Sugarman
scr Piers Ashworth
prd Matt Williams, Piers Tempest, Karl Hall
with Samantha Morton, Tom Felton, Jonathan Pryce, Adeel Akhtar, Colm Meaney, Erin Richards, Owain Yeoman, Susan Wokoma, Owen Teale, Joe Hurst, Luke Williams, Fflyn Edwards
release UK 14.Jan.22
21/UK Sky 1h49




---
Is it streaming?

---
With a heartwarming tone, this Welsh comedy-drama recounts a true story about a woman taking on a corrupt system. There isn't any edge to the film, which plays the conflict with gentle humour that undermines any suspense. Contrasting the comical touches, director Sara Sugarman pushes emotional beats heavily. But the script is witty enough to allow the actors to infuse scenes with a quiet spark that becomes genuinely inspirational.
---
In 1993 Carmarthen, hairdresser Liz (Morton) runs the local youth theatre in the Lyric Cinema. Then a developer (Meaney) convinces the high-living mayor (Akhtar) to grant permission to demolish the theatre and build a shopping mall. Incensed, Liz launches a campaign to stop the project, unnerving her husband (Yeoman) by camping out to stop the bulldozers, then starting a movie club on-site with her old drama teacher (Pryce). To gain further attention, Liz writes to Steven Spielberg himself, asking to host the premiere of Jurassic Park. And he calls her personally, creating a national sensation.
---
Some of the wackier antics veer in the direction of slapstick, maintaining the broad good-versus-evil set-up. Musical numbers from Liz's elaborately staged musicals (including Jesus Christ Superstar and Oliver!) liven things up, as do the vintage film clips, sharply conveying the theatre's value in the community. And there's a nicely low-key romantic subplot as postman Richard (Felton), the newest town council member, has a rocky courtship with the mayor's assistant Susan (Richards), who adopts Liz's cause.

Even if the film feels sentimentalised, performances have a natural charm that brings the characters to life. Morton plays Liz as a bundle of feisty optimism, refusing to let greed win out. Her ability to think wildly outside the box is hugely engaging. Felton and Richards provide some offbeat energy in their roles as people who have been sidelined but find themselves in the middle of the conflict, and they rise to the challenge. And Akhtar has a lot of fun in his scene-stealing role as the conniving mayor.

This is an engaging tale about how one person can make a difference in her community, simply by tenaciously sticking to her guns and coming up with inventive ways to thwart unethical officials. Of course the film is also a yearning cry for the communal nature of the arts to bring people together. And it has an almost eerie timeliness at a moment when cinemas are struggling to bring back audiences. So even if it all feels romanticised and a bit corny, it's thoroughly endearing.
| | | |
| --- | --- | --- |
| | themes, language | 14.Nov.21 |
R E A D E R R E V I E W S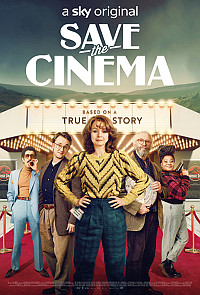 Still waiting for your comments ... don't be shy.