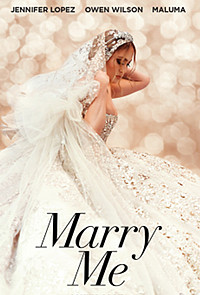 dir Kat Coiro
scr Harper Dill, John Rogers, Tami Sagher
prd Elaine Goldsmith-Thomas, Jennifer Lopez, John Rogers
with Jennifer Lopez, Owen Wilson, Maluma, John Bradley, Sarah Silverman, Chloe Coleman, Michelle Buteau, Stephen Wallem, Utkarsh Ambudkar, Khalil Middleton, Jimmy Fallon, Hoda Kotb
release US/UK 11.Feb.22
22/US Universal 1h52



---
Is it streaming?

---
Expectations aren't high going into any romantic comedy, and rightly so because they rarely get it right. But this one has loose charm and sharp wit, making it surprisingly engaging even if the script never misses a cliche. Director Kat Coiro brazenly opens with a Pretty Woman gag before diving into a story that's essentially a remake of Notting Hill. Just put your cynicism aside and go with it.
---
As superstar Kat (Lopez) is about to marry fellow Puerto Rican musician Bastian (Maluma) in a massively overhyped live concert, she discovers his infidelity and instead plucks hapless divorced math teacher Charlie (Wilson) from the audience to say, "I do." Her manager Collin (Bradley) and assistant Melissa (Buteau) decide to spin this for positive publicity, so Kat and Charlie get to know each other, egged on by Charlie's sardonic colleague Parker (Sugarman) and his bright-spark 12-year-old daughter Lou (Coleman). Then as he and Kat fall for each other, Charlie begins to feel out of place.
---
It's clear to everyone but Charlie that he's the perfect man: kind, generous and truthful. And he has a wicked sense of humour. By contrast, Kat's life is a whirlwind of artificiality, from staged interviews to carefully planned social media. The screenplay rather simplistically contrasts their lives, then has some fun inverting them into each others' worlds. This is shot in brightly colourful, shimmeringly gorgeous settings. Even Charlie's simple home in Flatbush is production designed to within an inch of its life, complete with grumpy bulldog.

As Charlie, Wilson's everyman likeability works superbly alongside his hilariously offhanded comical timing. The contrast between him and the charismatic Maluma's super-hot and much younger Bastian is sharply well played. Between them Lopez finds the earthy edge beneath her star power, revealing vulnerabilities and yearnings while never sacrificing her strength. Her chemistry with Wilson is surprisingly endearing, as are her scenes with young Coleman. And the margins are packed with ace scene-stealers, ably led by Sugarman.

A willingness to shamelessly embrace the corniest romcom elements helps make this film a proper guilty pleasure. The writers and director never try to reinvent the wheel, although they put some spin on the usual gags. It's a shame that they never even remotely grapple with the bigger themes that are raised, from celebrity culture to social media obsessiveness to single parenthood. But nods in those directions at least give the film the illusion of depth while the cast is expertly sweeping us off our feet.
| | | |
| --- | --- | --- |
| | themes, language | 10.Feb.22 |
R E A D E R R E V I E W S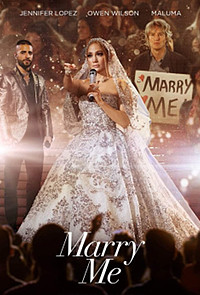 Still waiting for your comments ... don't be shy.