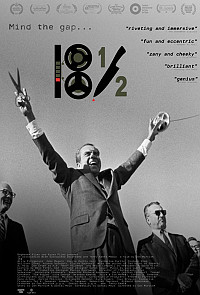 dir Dan Mirvish
scr Daniel Moya
prd Dan Mirvish, Daniel Moya, Terry Keefe
with Willa Fitzgerald, John Magaro, Vondie Curtis-Hall, Catherine Curtin, Richard Kind, Sullivan Jones, Alanna Saunders, Claire Saunders, Marija Abney
voices Bruce Campbell, Jon Cryer, Ted Raimi, Chris Quintos Cathcart
release UK Mar.22 mff,
US 27.May.22
21/US 1h28



---
Is it streaming?

---
Shot in a witty, lurid style, this offbeat thriller plays around with the continuing mystery of the infamous 18.5-minute gap in conversations recorded in Richard Nixon's Oval Office. Assembled in a superb pastiche of the period, filmmaker Dan Mirvish creates a lively tone that generates suspense while gleefully throwing amusing distractions into the quirky, gently paced narrative. It's an inventive take on an iconic moment in American history.
---
In 1974, transcriber Connie (Fitzgerald) discovers a copy of those "accidentally erased" minutes, a discussion between President Nixon (Campbell), White House Chief of Staff Bob Haldeman (Cryer) and General Al Haig (Raimi). Offering the story to journalist Paul (Magaro), they check into a hotel room to listen to it, But they struggle to find a working tape player, and everyone they meet seems suspicious. Posing as honeymooners, they befriend neighbouring guests (Curtis-Hall and Curtin) to borrow their machine. And there are some big shocks in store for them when they finally listen to the tape.
---
Driving a cherry red Dodge Dart Swinger she borrowed from a colleague (Abney), Connie is an intrepid whistleblower who is instantly sympathetic, cleverly echoing the nervous Janet Leigh in the opening of Psycho. This reference is augmented repeatedly, especially with the hilariously nosey and shifty one-eyed hotel manager (Kind). And in this seaside spot, there is also a range of lively side characters who add textures, period details and sometimes farcical sideroads (don't drink the electric Kool-Aid!). They also crank up the paranoia.

Engagingly jittery, Fitzgerald and Magaro make a terrific double act, reacting differently to everything that happens. As they create their newlywed fiction, the film generates an enjoyable whiff of romantic comedy. And since both characters are rather uptight, their encounters with others who are into conspiracies, free love and counterculture activism play out in often very funny ways. Each side role offers plenty of scope for scene-stealing, and the ensemble dives fully into a variety of story twists and turns.

While the plot spins around this recording, the script is inventively structured as a quest that continually takes random detours. There are continual moments along the way that carry pointed kicks, including knowing political conversations that feel eerily resonant today. And it's riotously clever how the Mirvish and writer Moya deal with the contents of the tape within Connie and Paul's increasingly unhinged situation. While never losing the comical tone, the film becomes a harrowing tale about taking on the system.
| | | |
| --- | --- | --- |
| | themes, language, violence | 23.May.22 |
R E A D E R R E V I E W S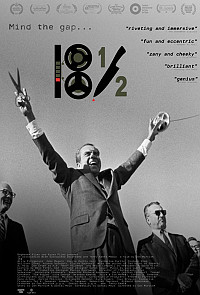 Still waiting for your comments ... don't be shy.