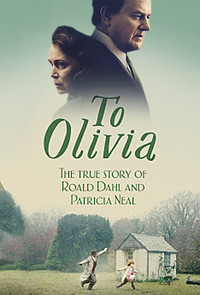 dir John Hay
scr John Hay, David Logan
prd Nick Quested, Adrian Politowski, Martin Metz, Donall McCusker
with Hugh Bonneville, Keeley Hawes, Isabella Jonsson, Bodhi Marsan, Sam Heughan, Conleth Hill, Geoffrey Palmer, Darcey Ewart, Michael Jibson, Bobby O'Neill, Prue Clarke, Brett Fancy
release UK 19.Feb.21
21/UK Sky 1h34




---
Is it streaming?

---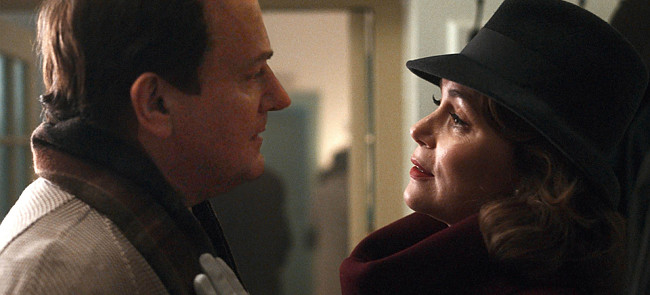 With the brightly engaging tone familiar in British period biopics, this sharply well-made film explores the momentous life of Roald Dahl and Patricia Neal. The script hones in on the imaginative perspective of these artists and their children, then becomes caught up in the tumultuous marital strain between these two strong-willed people. This gives the film a rather gloomy tone, only livening up in brief sparky moments.
---
Living in the 1961 English countryside, author Roald (Bonneville) and his glamorous Hollywood star wife Patricia (Hawes) have two daughters, Olivia and Tessa (Ewart and Jonsson), and baby son Theo. They may drink a bit too much, but they're happy together. When Olivia dies of measles at age 7, Roald struggles to cope with his grief. And a meeting with his old headmaster (Palmer), who's now Archbishop of Canterbury, makes him question his faith. The question is whether Roald and Patricia can get through this together.
---
In the livelier opening act, Roald consults his muse, himself as a young boy (Marsan), while working on a new novel. But after Olivia's death, writing gets more difficult when he withdraws into a wine bottle. From here things get increasingly morose, as the marriage crumbles. Eventually, Patricia takes the kids to Hollywood to make the movie Hud with Paul Newman (Heughan) and director Martin Ritt (Hill). And when Roald joins them, there's a chance for him to rediscover his old vitality.

Bonneville gives a striking performance as a man who is charming on the surface but darkly bitter underneath. The nastiness surfaces intensely as he tries to brush off his sadness, and his passion surges just as suddenly. Hawes gives Patricia a more likeably prickly edge, as she at least can see the people around her. The connection between them is undeniable, even when they put distance between each other. None of the other characters have much to do, but Jonsson has some nice moments as young Tessa, as do Heughan and Hill as movie icons.

The story is told through varying perspectives, which keeps it from ever grabbing hold emotionally. There are powerful scenes throughout the film, even as the narrative swerves from a family drama in England to a backstage moviemaking romp in California. It does seem a little odd that these years are recounted out of context from major events that took place before, during and afterwards. It's an admirable attempt to hone in on a specific story, but it feels a bit incomplete.
| | | |
| --- | --- | --- |
| | themes, language | 21.Dec.20 |
R E A D E R R E V I E W S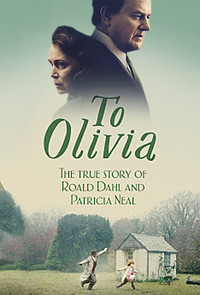 Still waiting for your comments ... don't be shy.