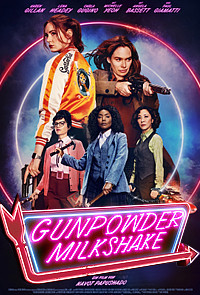 dir Navot Papushado
scr Navot Papushado, Ehud Lavski
prd Andrew Rona, Alex Heineman
with Karen Gillan, Lena Headey, Angela Bassett, Michelle Yeoh, Carla Gugino, Paul Giamatti, Chloe Coleman, Ralph Ineson, Adam Nagaitis, Michael Smiley, Freya Allan, Samuel Anderson
release US 16.Jul.21,
UK 17.Sep.21
21/Germany StudioCanal 1h54




---
Is it streaming?

---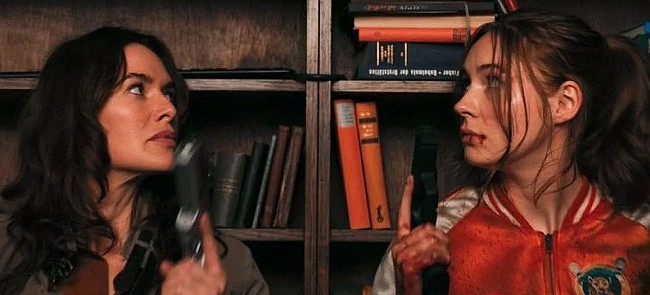 Taking a highly stylised approach, Israeli filmmaker Navot Papushado mixes densely hued settings and attitude-filled characters with a complex tale of revenge and mayhem. There's an offbeat John Wick vibe to the pervasive hitman underworld setting, although this story is more about the churningly intense buildups than the blood-splattering action. Of course, there's plenty of that too, plus a strong blast of female empowerment delivered by a dynamite cast.
---
As a top assassin, Sam (Gillan) is haunted by the fact that her hitwoman mother Scarlet (Headey) abandoned her as a teen, after which she was trained by Nathan (Giamatti) in the family business. After a job goes awry, she finds herself pursued by a ruthless criminal (Ineson) and a growing bunch of angry goons. For help, she looks up her mother's former cohorts, her "aunts" Anna May, Florence and Madeleine (Bassett, Yeoh and Gugino). And she's also determined to protect the orphaned 8-year-old Emily (Coleman). Then Scarlet turns up with her own story.
---
Everything is shot in an eye-catching neon glow, while the action sequences are expertly choreographed with an almost balletic sensibility and attention to witty details. In a fight, Sam is riotously inventive when it comes to using whatever tools finds nearby. So there are some sequences that deliberately tip over into the cartoonishly ridiculous. And in between those, many conversations take a turn into sentimentality. But the mix of drama and action is engaging, especially as it builds to a staggering battle, followed by yet another elaborate rescue sequence.

Matching the film's aesthetic, the performances are carefully delivered right over-the-top. Gillan has fun as the unflappable, flatly declarative Sam, and she's also able to inject some darker emotionality from time to time. Her scenes with the terrific Headey have a superb spark to them, smartly echoing in Sam's interaction with the plucky Coleman's Emily. Of course, with their twinkly sass, Bassett, Yeoh and Gugino are simply wonderful on-screen, even if their roles are relatively small.

"You're a strong woman," Scarlet tells Sam. "There's no one else I'd rather kill people with." Indeed, the best thing about this film is the camaraderie between three generations of women who are under continual attack by brutish men who run the world and are furious that women might have the upper hand. This spiky thematic undertone adds a remarkable sense of desperation to the fight scenes, even if all of the slow-motion hyper-grisliness kind of muddles the message. And it leaves us wanting more.
| | | |
| --- | --- | --- |
| | themes, language, violence | .21 |
R E A D E R R E V I E W S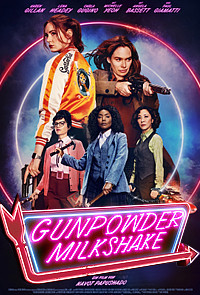 Still waiting for your comments ... don't be shy.