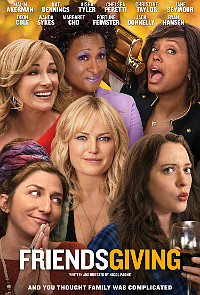 dir-scr Nicol Paone
prd Ben Stiller, Nicholas Weinstock, Haroon Saleem, Malin Akerman
with Malin Akerman, Kat Dennings, Jack Donnelly, Jane Seymour, Aisha Tyler, Ryan Hansen, Deon Cole, Chelsea Peretti, Christine Taylor, Wanda Sykes, Margaret Cho, Fortune Feimster
release US 23.Oct.20
20/US 1h35




---
Is it streaming?

---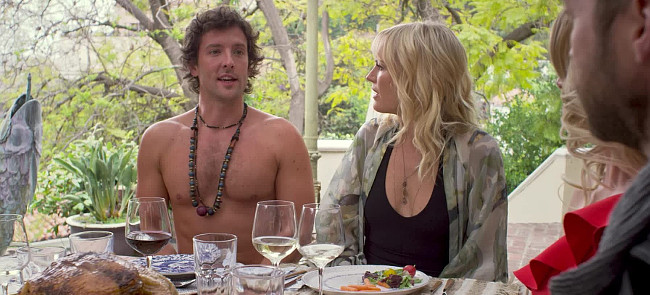 An ever-evolving disastrous holiday always offers plenty of comical possibility, and writer-director Nicol Paone keeps things grounded while also having a lot of fun with a growing crowd of colourful characters. It's a good-natured film with lots of sharp edges and an ensemble cast that's gifted at combining black comedy and warm drama. But attempts to add thematic depth are somewhat shaky, and the film's moral centre is rather blurry.
---
In Hollywood, actress Molly (Akerman) and her cynical best pal Abby (Dennings) are planning a quiet Thanksgiving together. Molly has an infant son, and her hot philanthropist boyfriend Jeff (Donnelly) wants to make this a much bigger celebration. So Molly invites her lively friends Lauren and Dan (Aisha and Cole), and then her mother Helen (Seymour) turns up as well. And Lauren has also invited a crowd of mutual acquaintances. She also arrives with shrooms to share, which spark some outlandish behaviour, including the appearance of three "fairy gay mothers" (Sykes, Cho and Feimster).
---
As the lovelorn Abby observes, the whole point of Thanksgiving is sugar and regret. Molly is thankful for surviving her divorce, but she's annoyed when Helen invites Molly's cheating ex Gunnar (Hansen). With the arrival of several more party-crashers, tensions run higher, unleashing a few angry rants. Wannabe shaman Claire (Peretti) further stirs trouble. And the final act takes a few dark turns that are rather momentous, adding some weight at the expense of the comedy.

Most of the characters have an enjoyably loose attitude that's engaging. Akerman, Dennings and Tyler are particularly relaxed, and spark some offhanded energy when they're having meltdowns. They also nicely play the textured layers of their years of friendship. Seymour has a lot of fun as Molly's glamorous, opinionated mother, and gets just a bit of depth too. The hugely likeable Donnelly has the most thankless role as a relentlessly thoughtful nice guy, although it's clear that the screenplay hates him, preferring Hansen's charming jerk.

These kinds of mixed messages are a problem, as Paone's script criticises earnestness while both praising and slating anti-corporate mindsets (good for a woman, bad for a man). And there's also a playful depiction of parenting while on hallucinogenic drugs. The central message is that nice chestnut about being happy with yourself and making your own family. "You're the home you're looking for," says Sykes. "You just have to invite others in." So while it's not particularly fresh, it's enjoyable enough while it lasts, and there are some very funny moments.
| | | |
| --- | --- | --- |
| | themes, language, sexuality | 20.Oct.20 |
R E A D E R R E V I E W S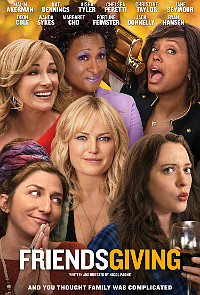 Still waiting for your comments ... don't be shy.