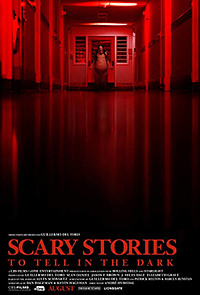 dir Andre Ovredal
scr Dan Hageman, Kevin Hageman
prd Guillermo del Toro, Jason F Brown, J Miles Dale, Sean Daniel, Elizabeth Grave
with Zoe Colletti, Michael Garza, Austin Zajur, Gabriel Rush, Dean Norris, Gil Bellows, Austin Abrams, Natalie Ganzhorn, Lorraine Toussaint, Kathleen Pollard, Will Carr, Marie Ward
release US 9.Aug.19,
UK 23.Aug.19
19/US eOne 1h48



---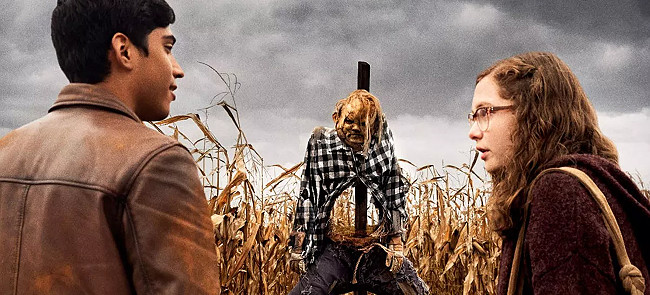 More yucky than scary, this enjoyable horror movie skilfully juggles a range of iconic images and themes. Slickly put together in the inimitable style of producer Guillermo del Toro, the film is briskly directed by Andre Ovredal to keep the audience on edge. There's never much of a question about where it's heading, but there's a lot of gruesome fun to be had along the way.
---
In 1968, Stella (Colletti) and her pals Auggie and Chuck (Rush and Zajur) know this is the last Halloween they can enjoy as kids. When their costumes are ridiculed by town bully Tommy (Abrams), they stand up to him. Running away, they connect with out-of-towner Ramon (Garza) and hide in the haunted Bellows mansion, where Stella discovers the storybook written by the tormented Sarah (Pollard). Over the following days, new stories appear that portend the disappearance of someone in their group. So who will be next? And how can they stop a murderous ghost?
---
This Final Destination-style plot adds urgency to the dark nastiness that follows, as these scrappy outcast teens race to save whoever is named in the next story. And things get very freaky, with a variety of set-pieces that turn seriously vile, created largely from del Toro's grotesque imagination. So even if the film is very violent, children will connect with it far more strongly than older ones. Thankfully, the story also has some sophisticated textures, with strong characters and a cool sense of nostalgia.

The four young leads are solid, creating believably complex kids who are struggling with issues relating to their families and their future. Colletti and Garza quickly become central to the plot, with vivid camaraderie that evolves into a thankfully understated romance. Rush, Zajur, Abrams and Ganzhorn (as Chuck's big sister) also have superb moments as the events unfold. While the fine cast of grown-ups playing parents, teachers and cops stays on the unbelieving sideline, as they should.

Yes, this is a story in which the children know what's going on, while the adults remain wilfully ignorant. So it's the kind of movie to which kids will strongly connect. And since the threats are carefully telegraphed, the nastiness feels relatively safe, even as it makes viewers squirm and squeal. So for adults, it's a rare horror movie that actually makes us feel young again. Then gleefully turns our stomachs.
| | | |
| --- | --- | --- |
| | themes, language, violence | 19.Aug.19 |
R E A D E R R E V I E W S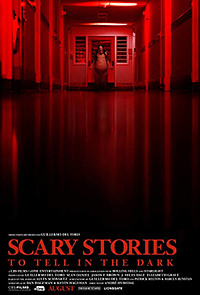 Still waiting for your comments ... don't be shy.