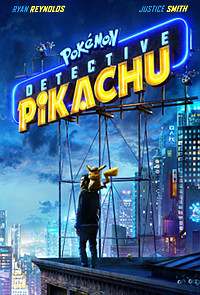 dir Rob Letterman
scr Dan Hernandez, Benji Samit, Rob Letterman, Derek Connolly
prd Mary Parent, Hidenaga Katakami, Don McGowan, Cale Boyter
with Ryan Reynolds, Justice Smith, Kathryn Newton, Bill Nighy, Ken Watanabe, Chris Geere, Suki Waterhouse, Omar Chaparro, Rita Ora, Josette Simon, Karan Soni, Max Fincham
release UK/US 10.May.19
19/UK Warners 1h44



---
See also: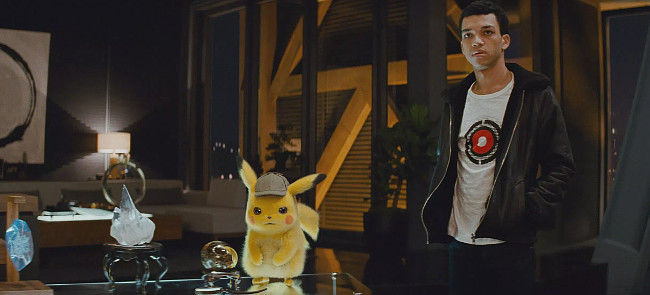 There's a refreshingly original tone to this energetic adventure, which is like eye-candy with its layers of whizzy digital textures and colours. Filmmaker Letterman continually undermines expectations with witty storytelling and effects, and the actors throw themselves into the mayhem with infectious glee. It's all rather silly and pointless, but also a lot of fun.
---
In a parallel-reality Britain in which people have Pokemon creatures as sidekicks, 21-year-old Tim (Smith) heads to the city after his police detective father dies in a car crash. Tim doesn't have a Pokemon of his own, and is shocked that he can understand the speech of his dad's Pikachu (voiced by Reynolds), who insists that something's fishy about that crash. As they investigate, they team up with reporter Lucy (Newton), who works for the powerful media empire run by Howard (Nighy) and his son Roger (Geere), who seem to be up to something nefarious.
---
Frankly, the plot is nonsensically bonkers, and the main villain, a resurrected super-Pokemon called Mewtwo, is the most oddly plasticky creature among a sea of other singularly nutty critters. As these young people dig into the mystery, they find themselves in some mind-bending situations rendered with impressively inventive effects work. In one set-piece, the land itself folds up and around our heroes in menacing Inception-like chaos. And a parade celebrating the connections between humans and Pokemons becomes a soaring, manic action climax.

Smith is terrific as the film's lead, hugely engaging with a nicely hapless air about him. He's also a solid enough actor to sell the emotional connection he has with yellow furball Pikachu. Reynolds' voice work is consistently hilarious, a combination of sharp writing and improvisation that's like a PG version of Deadpool. Newton is cool and a little bland as the intrepid female lead. And the side characters provide plenty of villainy, wackiness, attitude, emotion as required.

There's a very loose message in here about the connections between living things, plus a few somewhat twisted daddy issues for a couple of characters. But the main point of this movie is to offer the audience some entertaining escapism into a world in which magical creatures make life more exciting, funnier and a lot more colourful. The film deserves to connect with audiences who are craving more humane action blockbusters. And it will most likely create a whole new craze for the game it's based on.
| | | |
| --- | --- | --- |
| | themes, language, violence | 1.May.19 |
R E A D E R R E V I E W S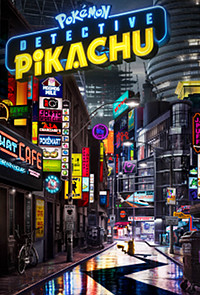 Still waiting for your comments ... don't be shy.